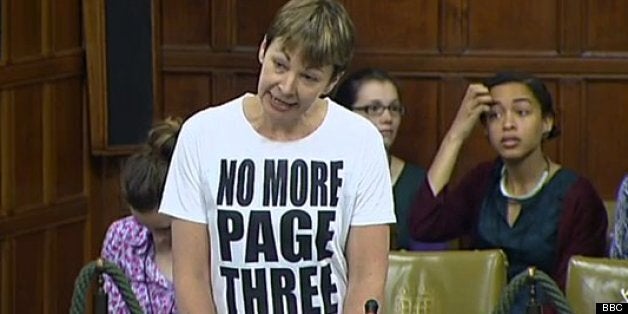 David Cameron has rejected calls for The Sun newspaper to be banned from parliament.
During prime minister's questions on Wednesday, Green MP Caroline Lucas said the tabloid's Page Three feature that includes photographs of half-naked women was not acceptable.
"There is a link between the portrayal of women as sex objects in the media and greater acceptance of sexual harassment against women," she said.
Lucas said The Sun should not be sold in the Palace of Westminster until Page Three was scrapped. She asked Cameron to "have a word with his friend Rupert Murdoch" about the issue.
Cameron rejected her plea. "I think it's very important we can read all newspapers on the parliamentary estate, including The Sun newspaper," he said.
But he paid tribute to the "dazzling t-shirt" Lucas worse last week during PMQs in an attempt to "attract the Speaker's eye".
Popular in the Community