Nine people, including four children, are in hospital after a car overturned near a primary school in south Wales.
South Wales Police described the accident near Rhoose Primary School in the Vale of Glamorgan as "very serious".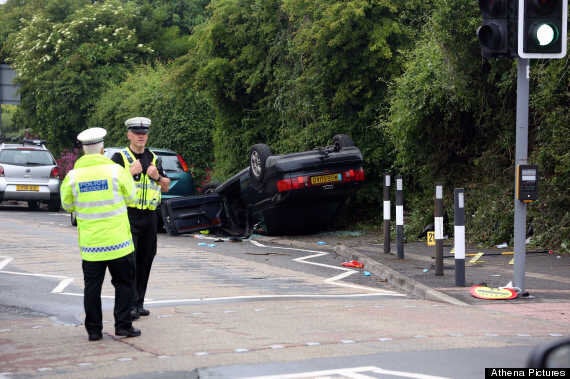 The accident scene was described by one witness as a 'war zone'
Five children and four adults, including a lollipop lady named as Karin Williams, were taken by land ambulances to hospital following the incident, a Welsh Ambulance service spokesman said.
Four children with head and/or abdomen injuries and two adults with fractures were taken to the University Hospital of Wales in Cardiff, while two adults and another child, all with minor injuries, were taken to the Princess of Wales Hospital, he added.
A South Wales Police spokesman said: "A car has overturned near Rhoose Primary School and there are a number of casualties - including adults and children.
"The ages of those involved are not yet known. The road has been closed."
The accident happened in Fontygary Road, Rhoose, on Thursday morning as children were arriving at school.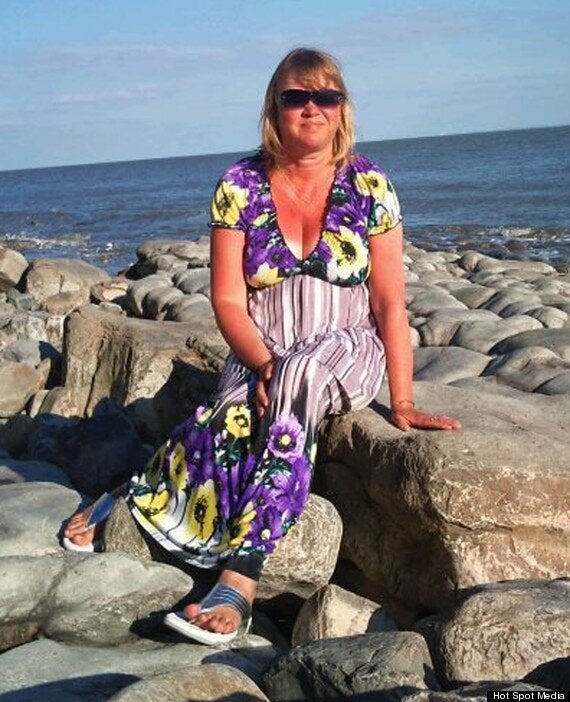 School Lollipop lady Karin Williams was one of those injured in the crash
Glenys Watson, who works at a cafe on the same road, said the scene was "like a war zone".
"I've never seen so many police cars," she told the BBC.
Vale of Glamorgan's Tory MP Alun Cairns wrote on Twitter: "A terrible incident has taken place in Rhoose. My heart goes out to those affected. I am liaising with Police over communication and support."
It is understood there were no deaths.
A resident quoted by the BBC News website said: "Apparently the driver had a coughing fit and slammed on the accelerator instead of the brake.
"The lollipop lady was escorting a number of kids across the road at the time.
"The road is closed and air ambulances are on the way, heaps of ambulances and fire engines are at the scene."
The primary school, around five miles from the town of Barry, also has a nursery unit.
At the scene, a black Audi was on its roof on the pavement, sandwiched between a green car and a line of trees, just yards from a pelican crossing near the school.
A lollipop stick lay on the ground nearby and various pieces of clothing were strewn across the pavement.