The pair, who live at an animal park in Oklahoma, have been inseparable for two years and were propelled to stardom when footage of Milo tenderly licking the big cat's teeth clean emerged.
Now new film showing Milo bossing Bonedigger around and the pair squabbling over steak like an old married couple is doing the rounds.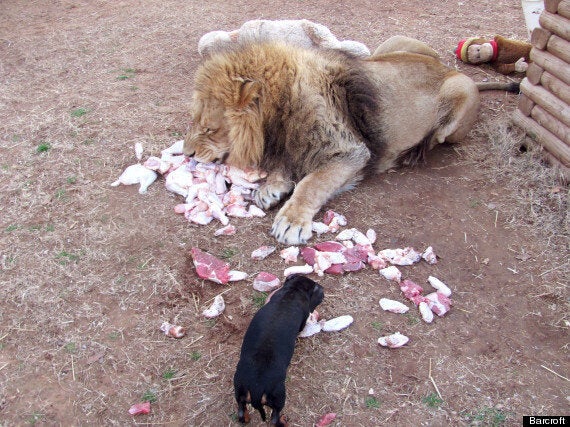 Tuck in chaps: Milo and Bonedigger dine
"Milo is the only dog that puts Bonedigger in his place, the two have a closer relationship than the other dogs in the park.
"Milo will often take the meat into Bonedigger's house, kind of claiming it as his own house. Milo thinks he is the boss."
Park owner Joe Schreibvogel added: "Until you see it with your own eyes, you'll never believe the incredible bond the two have."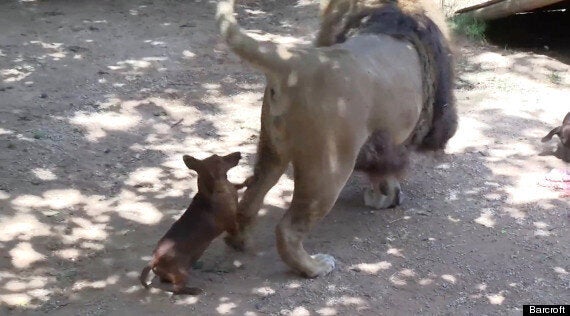 Don't forget I'm boss: Milo ensures Bonedigger knows the correct hierarchy
Schreibvogel says he has no fear that Bonedigger would ever hurt the dogs and revealed the lion actually gets upset whenever the dogs leave his sight.
GW Interactive Zoological Park in Wynnewood, Oklahoma was affected by the deadly tornado that swept through the area on May 20th.
The park was damaged and flooded, but is still managing to provide shelter for domestic and wild creatures that are homeless because of the storm.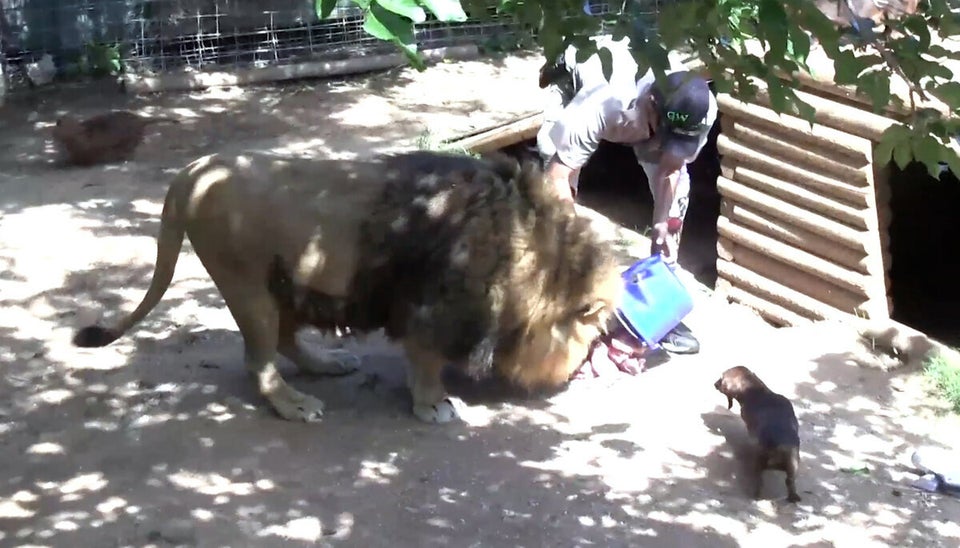 Milo The Sausage Dog And Bonedigger The Lion