You'd think that encounters involving penises and vaginas would on the whole be rather enjoyable but when they involve three people, Glastonbury High Street and the police you know things have gone slightly astray.
This is exactly what happend last Friday when a man dressed as a giant penis was set upon by an offended gent as a woman dressed as a huge vagina tried to calm the teste situation.
Chris Murray (Mr Penis) and Joanne Tremarco (Ms Vagina) were performing on the street to promote the delightfully-named 'Women who wank and The Penis Monologues' when a passer-by took offence to their costumes.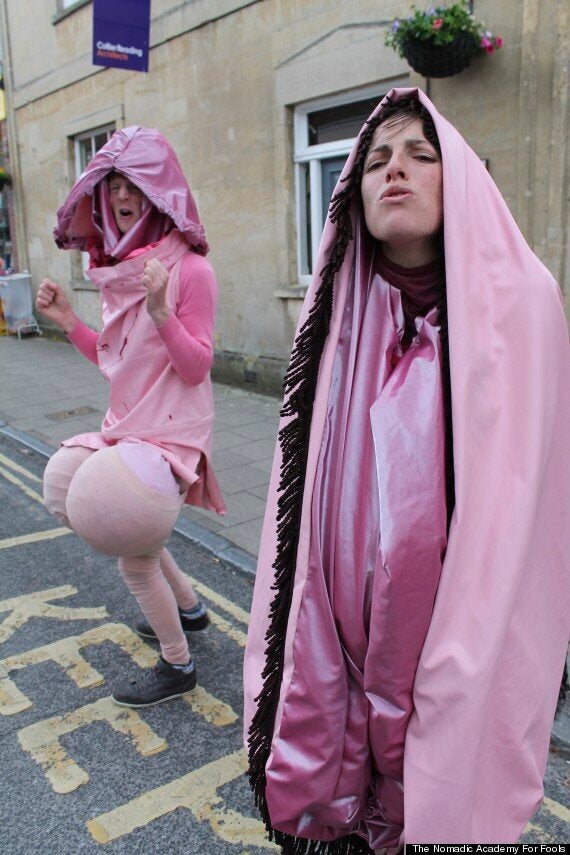 "I could tell by his body language that he was really angry. I tried to calm him down, I wasn't looking for a fight; but he grabbed my hat, tore it off and chucked it on the pavement."
The police were called who asked Tremarco to climb out of the giant vagina costume or she could be arrested for a public order offence.
They agreed to stop the performance and not to press charges against the angry man.