Teacher Jeremy Forrest has been sentenced to five-and-a-half-years in prison for child abduction, after he pleaded guilty at Lewes Crown Court to five charges of sexual activity with a child.
Forrest admitted the offences when he was appearing at in court to be sentenced for child abduction.
The 30-year-old Maths teacher, who had groomed the then 15-year-old girl pupil and took her to France last year when he was about to be exposed, was not originally charged with sex offences for legal reasons linked to his extradition.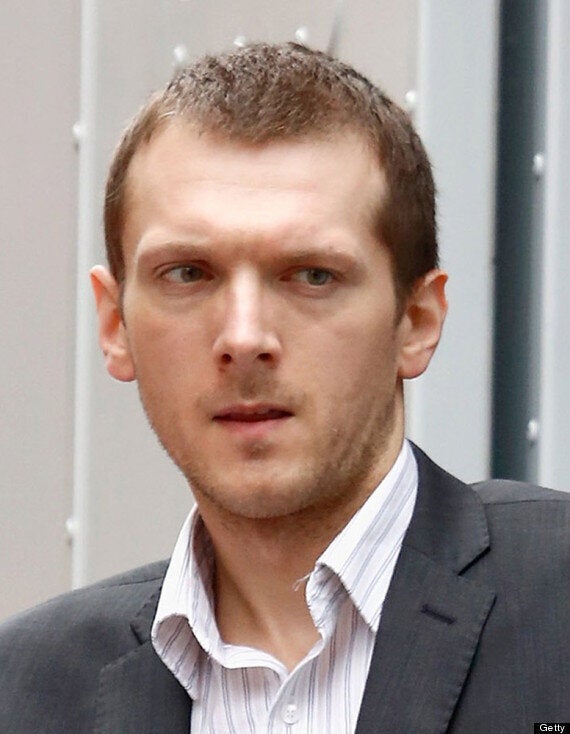 Jeremy Forrest was found guilty of child abduction
Judge Michael Lawson QC told Forrest: "Your behaviour in this period has been motivated by self-interest and has hurt and damaged many people - her family, your family, staff and pupils at the school and respect for teachers everywhere.
"It has damaged you too but that was something you were prepared to risk. You now have to pay that price."
Forrest, wearing a grey suit, white shirt and tie, showed no emotion but nodded to his family as he was taken down to the cells.
Judge Lawson also imposed a Sexual Offences Prevention Order (Sopo) on Forrest banning him from working or volunteering with children and unsupervised contact with children forever.
The jury took less than two hours to convict Forrest on Thursday.
The defendant, who remained stony-faced, turned to the girl and said: "I love you," as the verdict was about to be announced.
The girl sobbed and said "I am sorry" as he was led back to the cells.
Forrest befriended his "vulnerable" victim when she was just 14 .
She had just turned 15 when he started having sex with her, having groomed her for several months after she developed a crush on him at Bishop Bell C of E School in Eastbourne, East Sussex.
The court heard that the girl initially turned to Forrest for help with personal problems, enabling him to build a relationship with her before taking advantage of her.
The trial was told that Forrest would pick the girl up in her school uniform and they would have sex in his car, in hotels and at his marital home.
The girl told a friend that they had sex up to eight times a night.
The defendant also sent the girl "indecent images" of himself showing his naked torso with his hands down his underpants. She responded with pictures of her naked breasts.
The police and the school's failure to prevent Forrest running off with the girl has come under criticism.
Police were not alerted until seven months after first concerns were raised and then when they were notified held a meeting rather than question or arrest Forrest immediately. Jeremy Forrest's family were in court for the sentencing
Teachers were first made aware of concerns about their relationship after a school trip to Los Angeles in February 2012.
They were seen by several pupils to be holding hands during the return flight.
Forrest failed to heed words of advice from senior staff members and continued his relationship with the girl.
And despite a further warning to Forrest after inappropriate messages on Twitter were brought to the school's attention, he was still able to continue seeing the girl.
Police were finally alerted on September 14 about an inappropriate relationship between them, and four days later a joint strategy meeting was held involving them, the school and education services.
The girl's home was visited by a police officer and a social worker on September 19 and her mobile phone containing the indecent images was seized.
Fearing they were about to be discovered, Forrest, of Chislehurst Road, Petts Wood, Kent, booked them on a cross-Channel ferry from Dover to Calais the following day.
They spent seven days on the run in France but were caught when an British bar owner in Bordeaux contacted police after recognising Forrest when he applied for work at the bar using a bogus name.