My heart is literally in my mouth as I ascend to the top of a central London hotel to meet a pregnant Katie Price. While her fiercely outspoken ways means I'm sure there won't be a dull moment during our interview, the Pricey's notorious love/hate relationship with the media results in me feeling half excited and half blinking terrified she'll eat me alive.
The artist formerly known as Jordan breezes into the the hotel bar hand-in-hand with new husband Kieran Hayler, and despite it being the hottest day of the year so far, she's wrapped up in a coat and scarf to hide her growing pregnancy bump from the paparazzi - a visual metaphor for the new "private life" she is living out of the media's glare.
Needless to say, there's lots to talk about...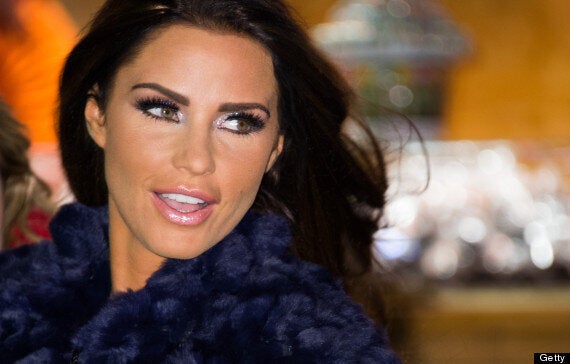 Katie first of all, congratulations - you are looking great! How long have you got left now before you give birth?
Thank you! I haven't given anyone a date and I've kept it really private - there's no bump pictures, nothing - and that's the way it's going to stay.
Are Harvey, Junior and Princess excited about having a new little brother or sister?
Yeah, the whole family are. It's all good.
Are you enjoying it more now as it draws to an end?
I haven't really spoken about the pregnancy, but it hasn't been an easy one. It's been hard.
Obviously you're still working hard - do you not just want to put your feet up?
No, I've had six months off actually while I've been setting up the next set of products. And now it's typical that people don't realise that when you bring out a product, you don't just think about it and then a month later bring it out - it takes a year. I obviously didn't know I was going to be pregnant, so you still have to carry on and work. All pregnancies are knackering, but it's my fourth one, so I'm pretty used to it.
And how is married life treating you? You look very happy.
I keep our relationship private so I'm not going into detail, but I'm very happy. It's nice to have a man that actually works and doesn't sponge off me and is just genuinely a good person.
Have you had enough of people ribbing you for being married three times, or do you not mind?
Oh I don't care. I don't care what anyone says. It's my life and I can do what I like.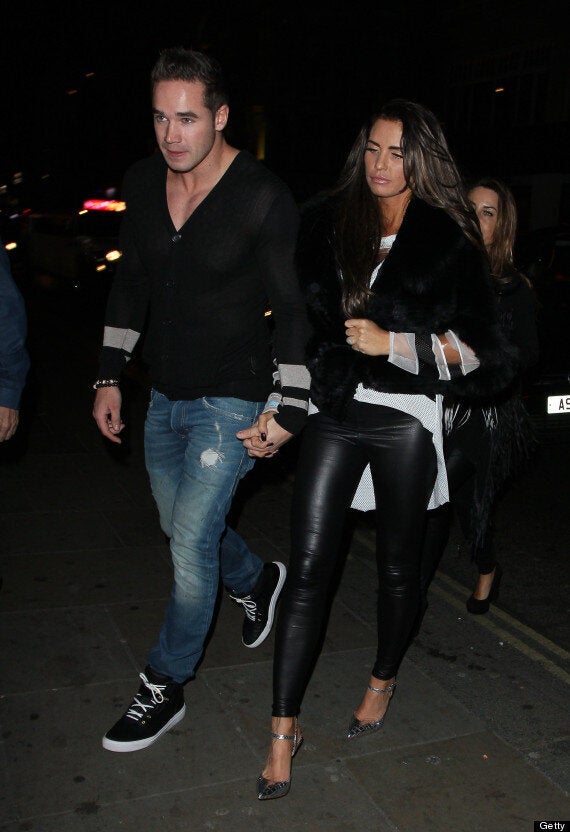 Katie and new hubby Kieran
So, your ninth novel 'He's The One' is just coming out - are you still enjoying doing them?
We worked out it's the 49th book and the ninth novel. I love it and I've had the autobiography to do as well so I've been doing both. I come up with the ideas and I sit with Rebecca and she goes away and does each chapter. I couldn't sit there and type and she's good at setting the scene.
This one is a bit like the film 'The Notebook'. This is a 'will-they-wont-they?', 'do you ever forget your first love?' story.
What sort of novel would you love to write?
A crime. I keep saying I want to do a crime book or a serial killer or something. Anything really dark and disturbing. I tend to read books on serial killers, peadophiles, murders, men on death row - things like that.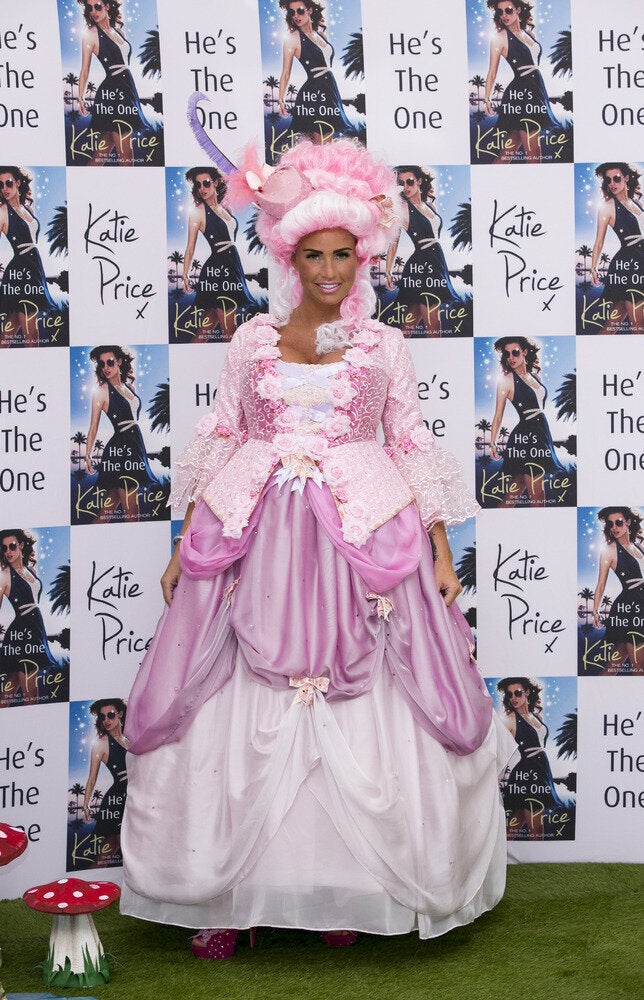 Katie Price 'He's The One' launch
Your autobiography is the next project - what can we expect to learn that we don't know already?
The thing is I seem to do it every two-and-a-half-years like a diary and the last time I thought there's no way anything can beat it. But the last one finished from when I married Alex so there's lots to go in there. It's a disturbing read, emotional - obviously it's got good bits in but it shows a different side. Obviously I haven't done interviews for three years for the magazines and photoshoots, even though they write stuff about me, it's not me saying it. But a lot really has happened. It's one of them things where people are like, 'yeah, whatever' and then I always prove I'm telling the truth.
You've teased that Danny Cipriani could make an appearance in there...
He is in there and he deserves to be in there. What a little sh*t he is and everyone will know. Every bit of bad press that guy deserves. I'm not going to go into detail but like I say, he is a nasty piece of work that man.
(It's at this point I'm told Katie isn't answering questions about Kelly Brook, so *swift topic change alert!*)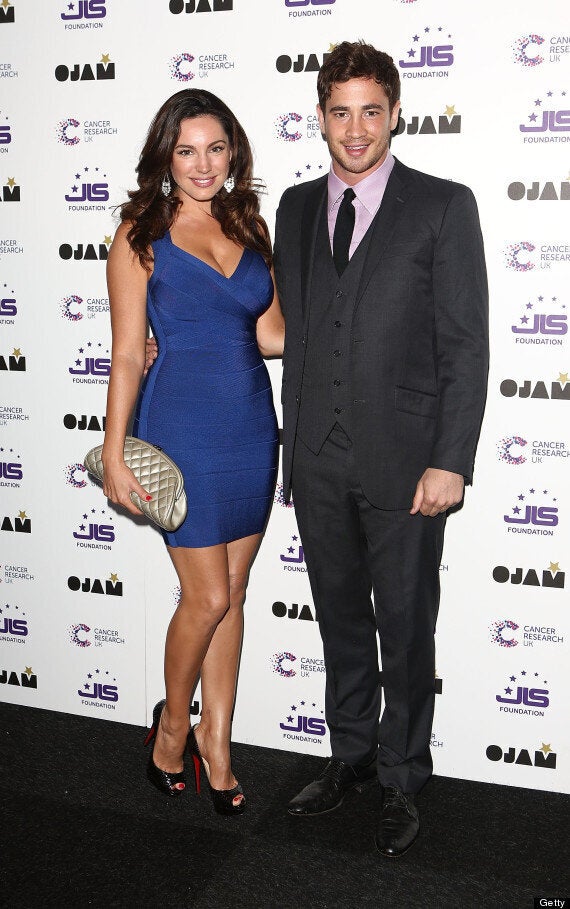 Katie has had a war of words with Kelly Brook and Danny Cipriani
Are we ever going to see you back on our TV screens with your own reality show again?
Yeah, I'm doing the YouTube channel now, and it's free for fans to watch it. I've done loads of reality TV on telly, and I'm not saying I wouldn't go back on telly, but the way forward is on YouTube. Jamie Oliver is doing it now - it's a new trend so why not?
Have you missed the cameras following you around?
I'm used to it. I have missed the people but no, it's been nice to have my own space to be honest.
Helen Flanagan has reportedly landed her own series with ITV2 - do you think she's a good character for it?
The thing is when I did reality it wasn't scripted and I think if anyone is given the opportunity to do it, let them try it. It's not easy having a camera follow you all the time and you can't act, you have to be yourself. If she's got a deal, good luck to her. I only saw bits of her in the jungle but all I'll say is there's room for everyone, so why not.
You have an up and down relationship with the magazines and the tabloids and there seems to have been a lot of scandals lately. What do you make of things like the Tulisa drugs sting?
Unfortunately for Tulisa there's video footage of it, so you can't really deny or go against that, but you have to remember papers love scandal and that's why I always tell the truth and then you don't get caught out. I haven't been involved with the wrong people and there's nothing bad that I do.
What's your advice to them?
You are who you are and you can't change who you are, and if you're going to enter this industry always remember, they will find out and they will print it. You can't run away from it.
Now, Francine Lewis has been winning over fans doing impersonations of you on 'Britain's Got Talent' - were you flattered or offended by them?
She's amazing at doing impressions and I've known her for years. I remember her doing that Dot Cotton one years ago, Geri Halliwell, she used to do and Barbara Windsor. She used to try and do me then and she used to say I was really difficult. And then when I saw her try again, I still don't think she's got me. I say to everyone that she still hasn't got me. But I think that anyone that takes the piss out of me, mentions my name or does anything - it has got to be flattering, hasn't it?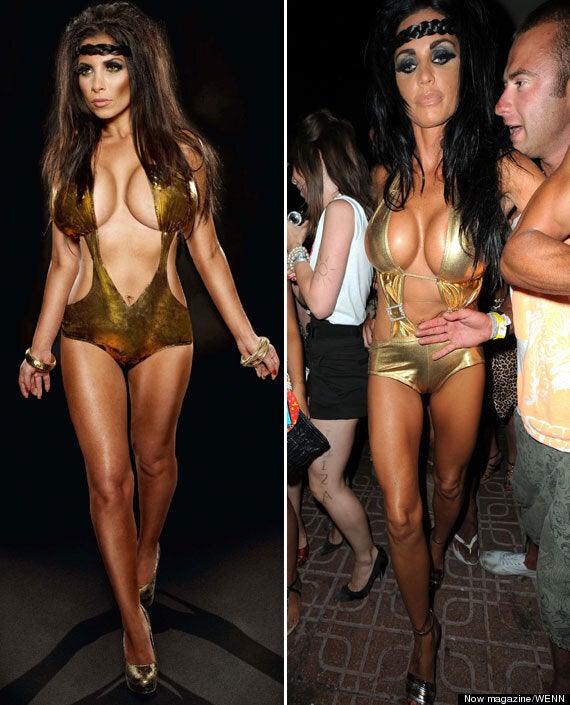 Francine (left) impersonated Katie on 'BGT'
Do you sort of feel that she's trying to use you to further her career?
She's an amazing impressionist so I'm not going to knock her, but I don't think she sounded like me, but you can't knock her for trying.
Has she been in contact since appearing on the show?
No. There's no reason to be in contact with her.
Would you like to get in contact?
I never really lost contact, it's just one of those things that you grow apart. I tweeted her and said well done. We've got separate lives and that's it really.
Would you ever like to be a judge on a show like 'BGT'?
I don't think people realise that it's probably harder than it looks, but I think everyone would if they got the opportunity. Of course I would as I love voicing my opinion.
'X Factor' returns soon - are you looking forward to seeing Sharon Osbourne back?
I love 'X Factor' and I love Sharon, she's brilliant. You've now got two lovely looking ladies to look at, a handsome man, and Louis who makes me laugh.
Is there any other reality shows you'd like to do?
I've been asked in the past to do things like 'Strictly', but until the opportunity is offered again and it's the right moment then I'd probably look at it. I've always said not really but you never know. There may be a time in my life where I might think I have time to do it, why not.
What's next for you? Are you having some time off after the baby?
Just because you have kids doesn't mean to say you need time off. I have a lot of time off anyway. If I'm promoting my book like for the next two weeks, I'm flat out. But then I'm off again. And when you've got the next product, it's the same, you just condense it into a couple of weeks.
We saw your latest product launch earlier this week. How do you come up with the ideas?
I don't know, I think I've got a mad mind. I just love it. It's been hard because I've been hiding my bump. The one for my book, because it's called 'He's The One', I thought I've been with loads of frogs and none of them have turned out to be my prince, well they have now, so I thought why not do a fairytale?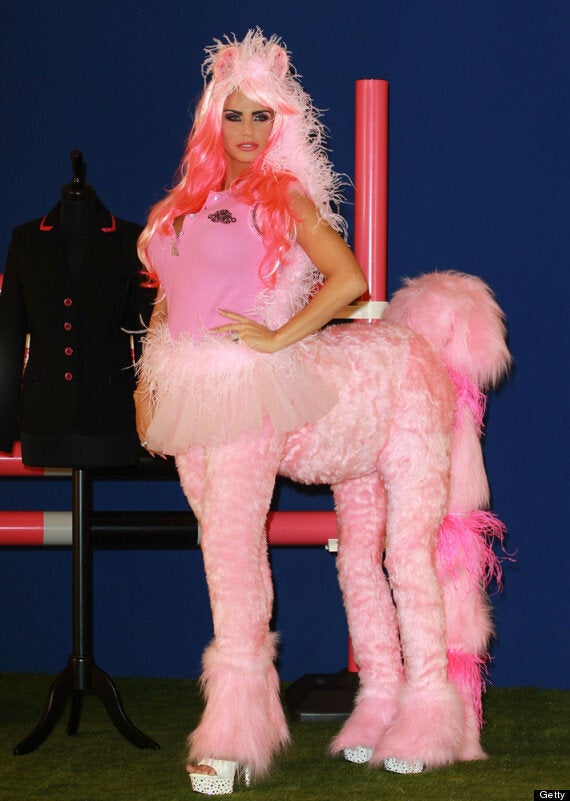 Still one of our favourite pictures of all time
Do you still enjoy doing them?
I love them! It's not stressful at all. I tell my team what I want and they make it happen. They get their wand out and, ding, it's done.
Is it true you are heading to America?
Uh-huh. My perfume is next in a couple of weeks, then in July I fly to Australia and then LA. Then I come back and I've got the wedding dresses out, then my autobiography. And between now and all of that, the baby will pop out!
Katie Price's new novel, 'He's The One' is out now, available from all good stockists.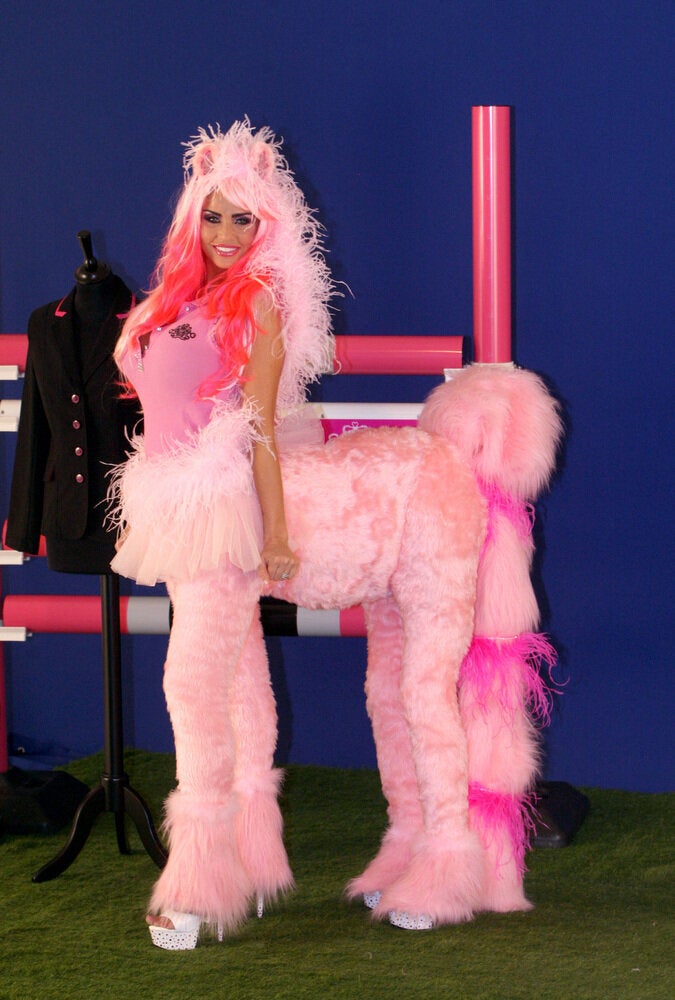 Katie Price photocalls in pictures