Britain's double-dip recession could be erased from history this week when official figures show the state of the economy.
The Office for National Statistics will give its latest forecast for growth in the first quarter of the year on Thursday, and also include revisions to previous figures.
Economists believe a stronger-than-reported performance from Britain's building sites during the first quarter of 2012 could see the 2011/12 double-dip recession revised away.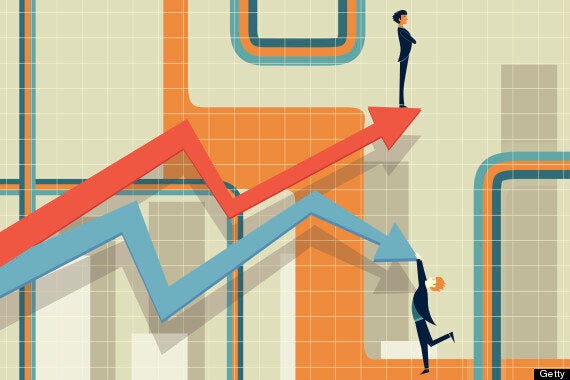 The new figures will be published this week
Current estimates show the UK's economy contracted between the final quarter of 2011 and the end of the second quarter of 2012. Recession is technically classed as two consecutive quarters of negative growth.
Gross domestic product (GDP) dropped by a marginal 0.1% in the last quarter of 2011, followed by the same figure for the start of 2012, although in the second quarter it was a fall of 0.4% as output was hit by an extra holiday for the Queen's Diamond Jubilee.
But a better than initially estimated performance from construction could lift GDP in the first quarter of 2012 - revising the second recession of the current downturn from history.
IHS Global Insight chief UK and European economist Howard Archer said: "It seems highly possible that the new data will revise away the double-dip recession that the UK is currently reported to have suffered.
"In reality, it makes little difference whether the economy grew marginally, contracted marginally or was flat over a quarter or a couple of quarters. It is the overall picture that is important."
Latest ONS figures estimate the UK economy grew by 0.3% in the first three months of the year, confounding fears of an unprecedented triple-dip recession.
The economy is expected to expand by around 0.5% in the second quarter amid growing signs of economic optimism.
Chancellor George Osborne last week said the British economy is "healing" at his annual Mansion House speech in the City of London.
He said: "We are moving from rescue to recovery. But while Britain has left intensive care, we still need to secure the recovery."