Using just a pencil, a few sheets of paper and a carefully placed camera he creates drawings that almost float in mid-air.
Bruin said: "The art I make is what I like to call optical illusionism.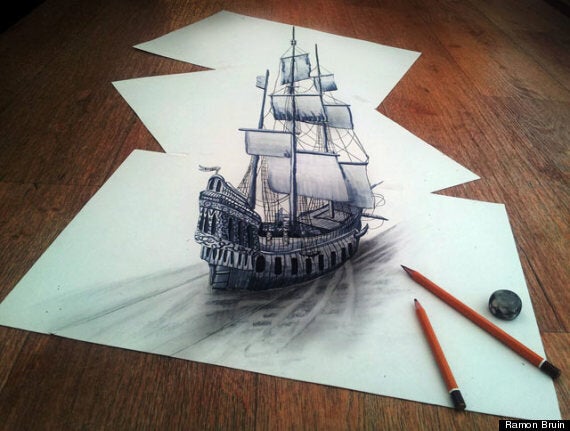 One of many amazing drawings by Bruin
"It appears the drawings are 3D and actually leap off the page. It's of course all opticial illusions."
Bruin uses a number of methods to create the necessary perspective needed to create the effect.
Story continues after slideshow...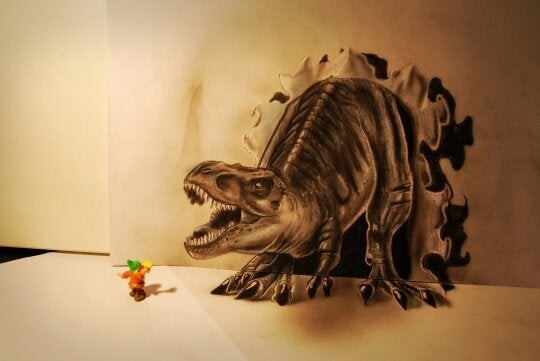 Ramon Bruin 3D Sketches
He said: "The main thing about my art is they are photographs of drawings. It's all about the photograph.
"I draw out of perspective and when I'm done I take a photograph from one particular angle and the whole image appears to leap off the page. It can only be seen on the photograph - you can't see it live.
"I also draw on multiple sheets of paper, placing papers on an angle, adding props like pencils or myself."