Mickey Arthur has been sacked as coach of Australia just 16 days before the start of the Ashes.
South African Arthur has faced criticism in Australia over the Aussies' form and the disciplinary issues which have dogged them in India and England.
Queensland coach Darren Lehmann, who is in England with the Australia A team, appears to be the likely candidate to take over.
Arthur was appointed as successor to Tim Nielsen in 2011 and was Australia's first overseas coach. His time in charge has been far from easy as Australia have struggled to replace retiring stars like Ricky Ponting and Mike Hussey.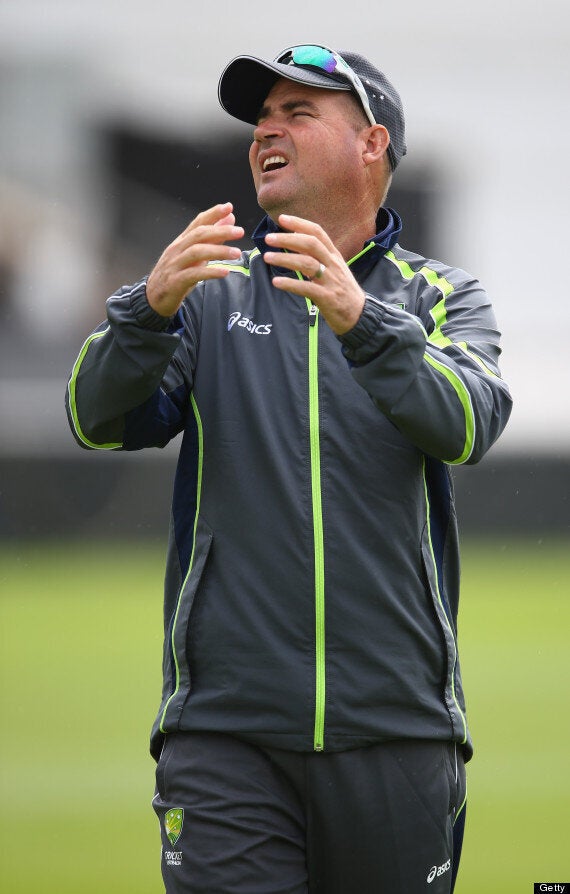 Arthur coached South Africa in England five years ago
Disciplinary issues continued to haunt the team in England earlier this month when opener David Warner was suspended because of an attack on England batsman Joe Root in a bar.
Form-wise, Australia lost 4-0 in India and finished bottom of their group in the Champions Trophy after suffering two defeats.
With the first Test of back-to-back Ashes series beginning on 10 July at Trent Bridge, the timing of Arthur's departure is a surprise, but former Australia bowler Damian Fleming felt Arthur's position had become tenuous since the India tour.
He told BBC Sport: "I'm shocked at the timing (but) I would have thought he was on thin ice with the performances of the team on the field in the last six months, particularly that disastrous Indian tour where we lost 4-0, but also what's been happening off the field.
"It just shows for me that they're not united and for the leadership within the Australian team, that's the biggest job, to make sure everyone's going in the right direction and that hasn't appeared to be happening in the last six months."
Arthur coached South Africa to a series win in England five years ago in what was Michael Vaughan's last spell as England captain.
Related