Breastfed children are more likely to climb up the social ladder than their friends who are not, research suggests.
The study suggests that those brought up with breastfeeding are likely to have a higher social class than their fathers by the time they reach their mid-30s.
Researchers examined data from 17,400 children born in 1958 and 16,800 children born in 1970, who were followed up for around 50 years.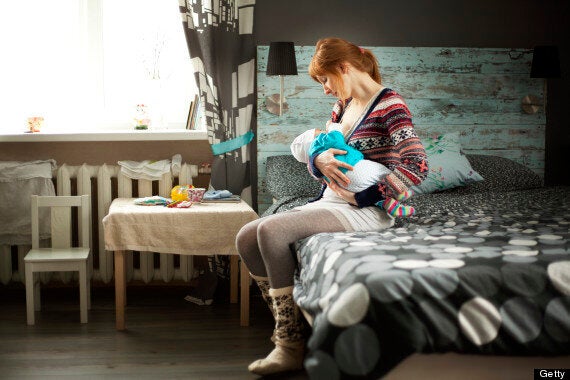 Breastfed children more likely to be social climbers
The study, published in the Archives of Disease in Childhood, compared people's social class as children - based on the social class of their father when they were 10 or 11 - with their social class as adults, measured when they were 33 or 34.
Social class was categorised on a four-point scale ranging from unskilled/semi-skilled manual to professional/managerial.
The researchers found that more than two-thirds (68%) of mothers breastfed their children in 1958, compared with just over one in three (36%) in 1970.
Nonetheless, when background factors were accounted for, children who had been breastfed were consistently more likely to have climbed the social ladder than those who had not been breastfed.
Breastfeeding increased the odds of upwards mobility by 24% and reduced the odds of downward mobility by around 20% for both groups, the authors found.
"The results show that breast feeding was consistently associated with an increased chance of upward social mobility and a decreased chance of downward mobility," they wrote.
But they noted that it was "difficult to disentangle" whether the breastfeeding effect was found because of the nutrients found in breast milk or the skin-to-skin contact between mothers and their babies.
"Perhaps the combination of physical contact and the most appropriate nutrients required for growth and brain development is implicated in the better neurocognitive and adult outcomes of breastfed infants," they suggest.