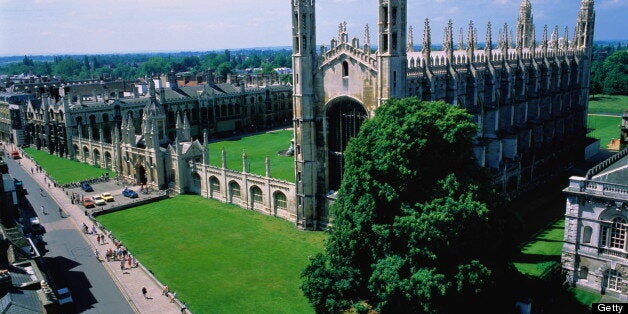 Britain's brightest state school students are shunning top universities to go and study in the US, blaming a lack of financial aid and "rigid" structures for driving them abroad.
Students who took part in the Sutton Trust US programme, which helps pupils from relatively low income homes secure scholarships to American universities, snubbed Oxford University and Cambridge University in favour of their international competitors. Of the 64 state school students who attended the charity's pilot programme in 2012, 21 will be enrolling in US universities come Autumn. 33 of the participants applied for places, with 24 being successful and only three choosing not to go to America to pursue their studies.
Those who go on to study in the US are likely to see their lifetime earnings after inflation increase by at least £57,000 compared with going to a leading UK university outside Oxbridge, and will save nearly £40,000 in student loans, according to the Trust.
Lucinda Denney, who attended Blackpool Sixth Form College and studied Classical Civilisation, Critical Thinking, Economics, English Literature and French, is the first generation of her family to go to university.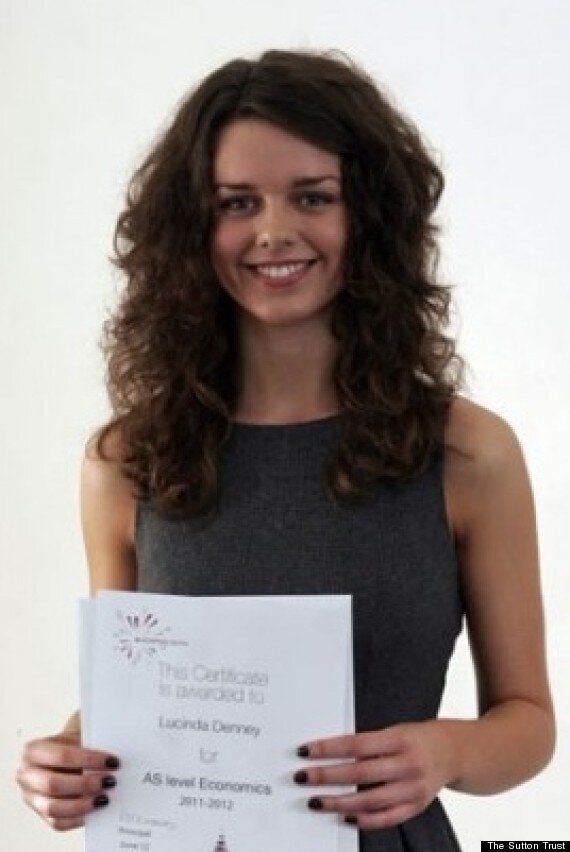 Lucinda will be taking up a place at Yale University in the US
After being offered a place at Cambridge University, she opted for Yale, where she will be provided with a "substantial" scholarship - although the money wasn't the reason she snubbed Cambridge, saying: "Universities in the US place a far greater value upon what makes a person who they are, the activities they enjoy, the things that inspire them, what drives them, and their past achievements and accomplishments, than just on the pure academics."
The news comes soon after recent university rankings which prompted concerns the UK's institutions are "suffering" from a lack of funds.
Iain Barr and Harry Edwards are two others who have chosen to ditch Oxbridge for the US, citing the "rigid" UK curriculum and "generous financial aid" of the US as the main reasons.
"British A-Level students from all backgrounds should start considering it as a feasible option," says 18-year-old Edwards. The West Yorkshire pupil studied maths, further maths, economics, physics and general studies at Greenhead Sixth Form College in Huddersfield before he was offered a scholarship at the University of North Carolina.
"I thought the US was the right place for three main reasons," he continued. "Firstly, I love the friendly, enthusiastic culture. Secondly, I prefer the liberal arts style of education because I think it better prepares students for the real world of post-graduation than studying one subject very intensely, as we do in Britain.
"Finally, the US is home to many of the best universities on the planet, many of which offer extremely generous financial aid, even to international students."


Barr added: "I cannot wait to begin study at Yale; the university will provide avenues for academic and social exploration which for me far outstrip those of the rigidly-defined UK undergraduate courses I may have otherwise taken. I am very grateful to Yale and to the Sutton Trust for allowing me this opportunity.
Sir Peter Lampl, chair of the Sutton Trust said: "I am delighted that one third of our students are taking up these fantastic offers. When we started out we had no idea how successful they would be and the results have way exceeded our expectations.
"They will act as a beacon for thousands of other state school students to apply to study in the US. Aside from the educational advantages of four year study programmes which combine breadth and depth, the best American universities offer very attractive packages to enable those from low and middle income families to study there."