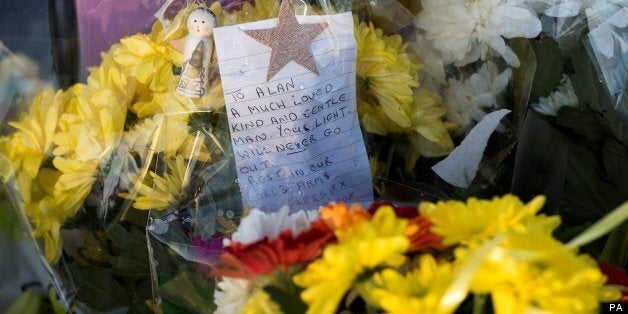 A church organist was battered to death with a pick-axe handle and another weapon by two men who were spotted laughing after they set upon him on Christmas Eve, prosecutors said today.
Alan Greaves, 68, was attacked as he walked to St Saviour's Church in High Green, Sheffield, for Midnight Mass on December 24.
Mr Greaves died from severe head injuries in hospital three days later.
Opening the prosecution case at Sheffield Crown Court, Robert Smith QC told the jury that Mr Greaves was attacked by Jonathan Bowling and Ashley Foster as he walked to the service to play the organ - something he had done for 40 years.
Mr Smith said Bowling and Foster were spotted shortly afterwards, laughing in a park.
The prosecutor said a pick-axe handle was used along with another unidentified weapon to inflict "grave and catastrophic" head injuries.
Foster, 22, of Carwood Way, Pitsmoor, Sheffield, denies one count of murder.
As his trial began this morning, he sat in the dock with a security guard and an intermediary, wearing a blue jumper over an open-neck blue shirt and black trousers.
The jury was told that Bowling, also 22, of Wesley Road, High Green, has already admitted murdering Mr Greaves.
Popular in the Community