A powerful ad campaign that plays on the supposed importance but the frequent impotence of social media has won a respected award.
Called 'liking isn't helping', it uses the idea that Facebook 'likes' in themselves do not help people. Clicking, while assuaging guilt, does not relieve the pain of people in those situations.
The campaign won a Gold Lion at Cannes.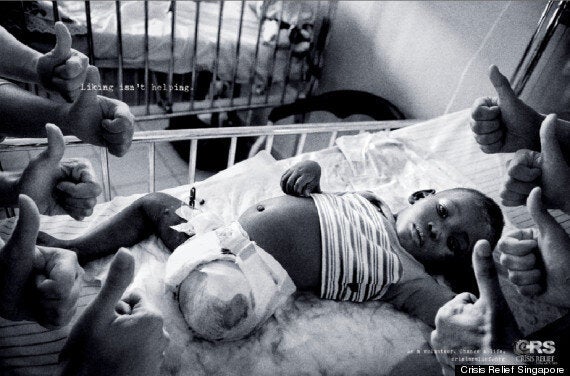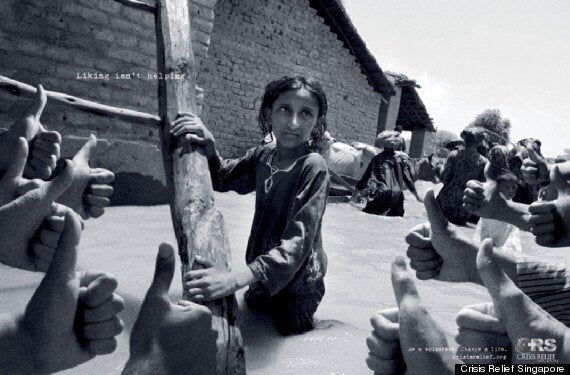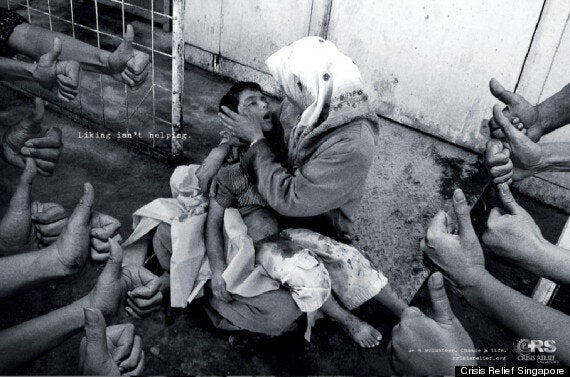 Related