The campaign organised by Together Against Grooming (Tag), a not-for-profit cross-community organisation set up to tackle street grooming by gangs, will see imams and religious leaders address their congregations highlighting how the Koran condemns all forms of sexual indecency.
Sermons will also focus on the responsibility placed on Muslims to ensure they do all they can to safeguard children and vulnerable people in their communities.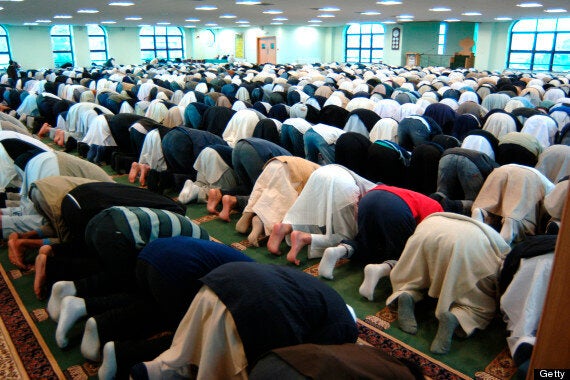 Muslims pray in mosque during Ramadan, Bradford, Yorkshire
The sermon opens with a quotation from the Qur'an which forbids Muslims from "sexual indecency, wickedness and oppression of others", adding: "We wholeheartedly condemn the disgraceful actions of those involved in these cases."
Two other defendants were both jailed for seven years.
Tag spokesman Ansar Ali said: "We have been horrified by the details that have emerged from recent court cases and as Muslims we feel a natural responsibility to condemn and tackle this crime.
"Sexual grooming and child abuse afflicts all sections of society and is perpetrated by people of all ethnic groups.
"The Koran and traditions of our Prophet exhort us to act against evil and injustice, and create just societies. This is the start of what will be a nationwide project in which we seek to work with others to eradicate this practice from all communities.
"The June 28 Together Against Grooming campaign is unprecedented - we have brought together mosques and imams from all over the UK irrespective of differences to collectively deliver a hard-hitting sermon on a single issue.
"We are united in our stand against sexual grooming and, as Muslims, we are leading the effort to rid society of this crime."
Friday is a religious day for Muslims and consists of the Jummah Salah - or midday prayer - a particularly significant prayer which results in hundreds of thousands of Muslims up and down the country visiting their local mosques to hear the Khutbah - or sermon.
The Tag campaign has been backed by leading Muslim organisations such as Muslim Council of Britain , the Mosque and Imams National Advisory Board, the Islamic Society of Britain and independent mosques.
Sheikh Ibrahim Mogra, of the MCB, has previously called on imams to use sermons to urge Muslims to report anyone they suspected of grooming and abuse.