As exciting first day at Silverstone draws to a close, Mercedes look to have good single-lap pace and the chasing pack are close behind.
Drier and warmer conditions expected for the next two days, and a different form guide may appear in tomorrow's third and final practice session.
But some members of the F1 paddock are not at Silverstone today but have been attending the World Motor Sport Council meeting, held at Goodwood House.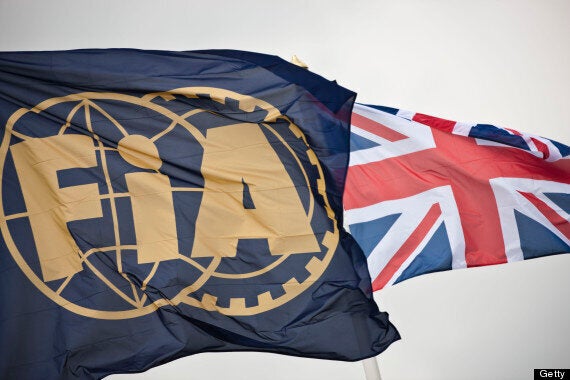 F1's governing body, the FIA met at Goodwood in England to confirm rule changes for 2014
The meeting was held to ratify key decisions that will directly affect the 2014 Formula One World Championship.
The key outcomes of the meeting include:
A penalty point system for drivers will be brought in - very similar to a system that exists for UK road drivers. Depending on the severity of the infringement the driver will be given 1-3 points. Upon reaching 12 points, the driver will be banned from the following race. The points will also stay on the driver's licence for 12 months and carry over from one season to the next if applicable.
There is a reduction in wind tunnel usage and CFD (computational fluid dynamics) work, although exact figures on this are as yet unpublished. This reduction is intended to reduce cost and allow for teams to share wind tunnel use.
In-season testing is to make a return in the form of four two-day tests. These will take place on the Tuesday and Wednesday after a grand prix weekend at four European races. With in-season testing brought in originally to reduce cost, this decision will likely balance out the reduction in wind tunnel and CFD usage.
An additional set of dry tyres will be given to each driver to use within the first 30 minutes of the first practice session. This is to encourage additional track activity as the first 30 minutes are usually quiet.
Fuel is limited to 100kg for the race and will be monitored by the FIA.
Cars will look far more appealing next year with measures taken place to ensure the ugly 'step-nose' that has been adopted for the past two seasons will not be in place. A low-nose will be incorporated into the design specifications for all cars.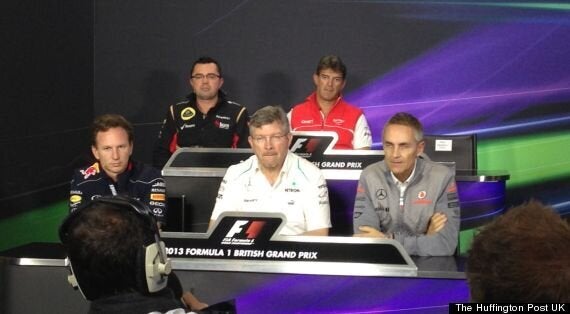 F1 Press Conference: Back Row - Éric Boullier (Lotus F1) and Graeme Lowdon (Marussia)
Front Row - Christian Horner (Red Bull), Ross Brawn (Mercedes) and Martin Whitmarsh (McLaren)
In the Team Principles Press Conference on Friday afternoon, the mood was far lighter than might have been expected in the wake of 'Testgate' last week.
Red Bull Racing boss, Christian Horner said that he agreed with the clarification of rules from the tribunal but claimed the penalty to Mercedes was "soft".
"I'm bound to disagree with Christian," Mercedes' team boss, Ross Brawn replied.
Much focus is on Lotus F1 driver Kimi Raikkonen obtaining the seat, but Lotus F1 team principal Éric Boullier wants to keep the driver in his team.
Horner, playing coy with the media, said: "We are fortunate that we have the pool of talented young drivers at Toro Rosso to draw upon and we will also gauge what else is available in the marketplace.
"Kimi Raikonnen is a driver you would be foolish to ignore. We are going to take our time."
A decision is expected towards the end of the summer.