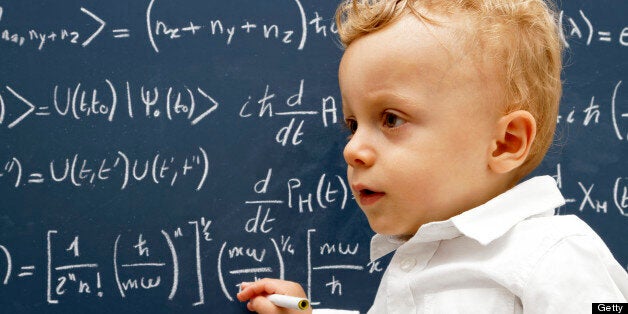 The Government has spent almost £60 million supporting its flagship free schools programme since it began, figures have revealed.
Almost £40 million of public funding has been handed to 72 free schools to help them in their first year of operation. This is in addition to money the schools would receive to teach pupils.
And nearly £20 million was spent on costs incurred by schools before they opened.
The funding does not include capital to cover the costs of buying a site and refurbishing buildings, or money that will have been handed to free schools that are due to open this autumn or beyond.
The figures were published by the Department for Education (DfE) today, following a Freedom of Information request.
The first 24 free schools opened in 2011 followed by a further 55 last year.
The new figures show that 76 free schools were given £19.6 million in total before they started teaching pupils to cover the costs of "everything they will need to buy up to the point at which the school opens".
Some 72 schools received a share of £39.6 million in their first year of operation, in addition to their per-pupil funding. This money is intended to "enable schools to cover essential initial costs such as buying books and equipment", according to the DfE.
It added that the money would also meet the costs arising as the school built up its pupil numbers - many open with just one or two year groups of students - as they would otherwise initially be unable to meet the full cost of employing a headteacher and other senior staff.
The department said that the funding is essential to meet the additional costs of starting a new school, and that similar financial support had been given to new academies.
Private schools that convert to become a free school are highly unlikely to receive funding after they have switched to the state sector because they are already open.
The data also shows that eight schools received a share of just over £441,000 but the projects were then withdrawn before they opened.
A total of 11 free schools received more than £1 million each in "post-opening expenditure".
This includes £1.6 million each for Avanti House School in Harrow which teaches four to 18-year-olds, Reach Academy Feltham in west London which teaches four to 19-year-olds and Saxmundham/Beccles Free Schools in Suffolk which teach secondary-age pupils. All of these schools opened in 2012.
Around 200 free schools are due to open from this September onwards.
And on Wednesday, Chancellor George Osborne announced that money has also been set aside to create 180 new free schools in 2015/16.
Related