Manchester United had a royal visit in April when Prince Phillip arrived at their Carrington training complex in the final weeks of Sir Alex Ferguson's reign.
The informal 15 April visit also consisted of a tour of Carrington.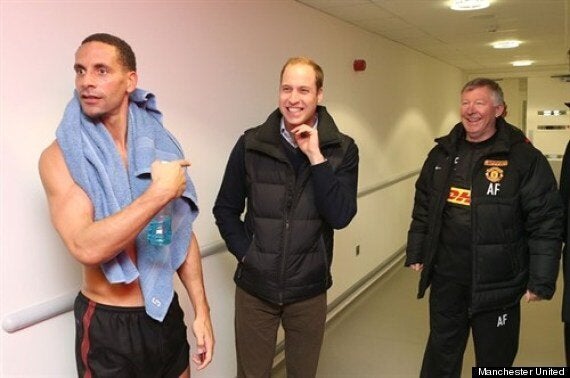 Prince William shares a joke with Rio Ferdinand and Sir Alex Ferguson
The Prince was accompanied by Paddy Harverson, his communications secretary who used to be the former United communications director.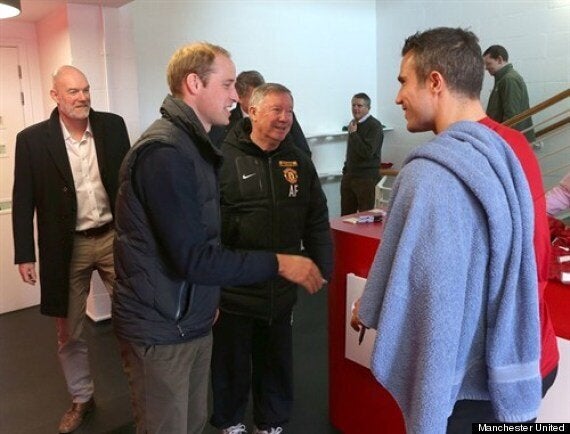 Robin van Persie is introduced to the Prince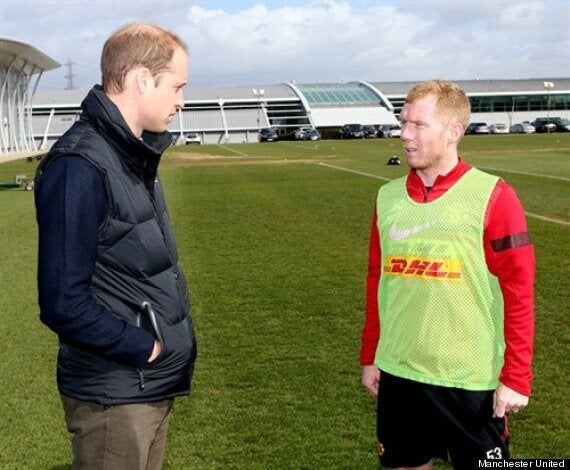 United legend Paul Scholes speaks with the Duke of Cambridge
The Duke of Cambridge previously held the title of president of the Football Association.