Glastonbury is full of weird and wonderful sights - from a Twister board designed to accommodate dozens of players, to a man in a tiger suit playing trombone on a band stand, and fancy dress is de rigeur.
Festival goers can be seen dressed as Fred Flintstone, nuns, zebras and even Buzz Lightyear as they dance away the daylight.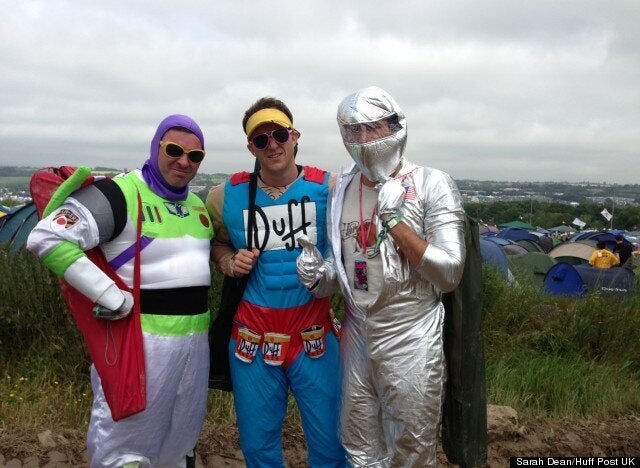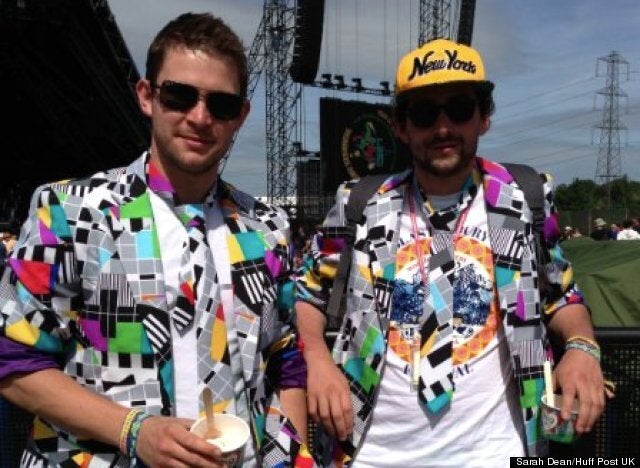 Would you go to Glastonbury dressed like this?
But arguably the most theatrically outrageous area of the 900-acre site this year is Shangri-La's heaven and hell themed after-hours party zone.
There, revellers need to prove to a row of "admin angels" that they deserve entry to the Heavenly Lounge and the Garden of Eden - an exclusive bar serving absinthe-based cocktails.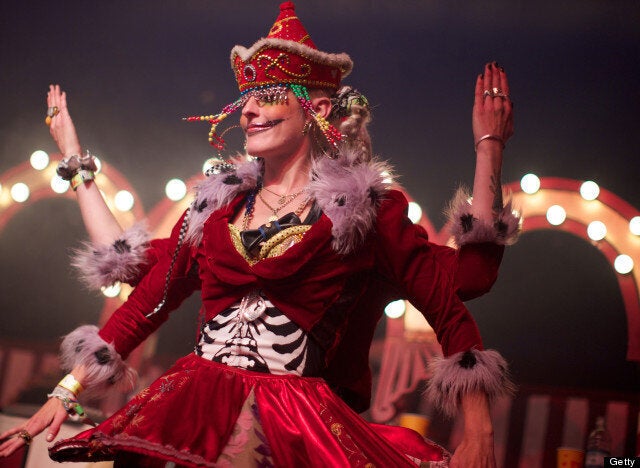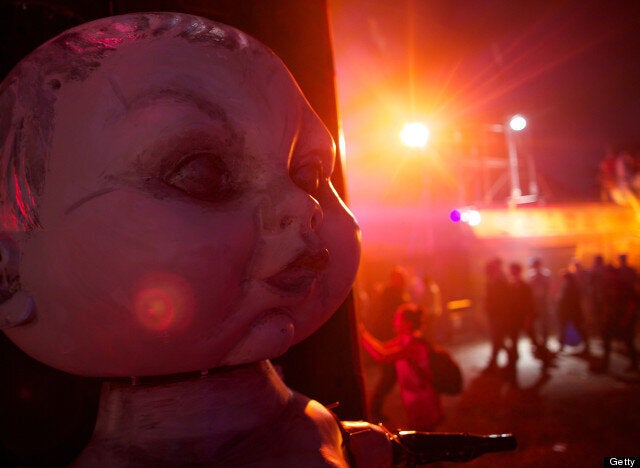 Weirdness can be witnessed at the Shangri-La's heaven and hell themed after-hours party zone.
But persuading the angels to hand over a gold wristband isn't enough - there is also a sign reading "No tattoo, no entry".
Shangri-La spokeswoman Charlie Dixon said: "The whole theme is that one man's heaven is another man's hell."
Revellers at Shangri-La, in the festival's infamous "naughty corner", also have to make their way through a corridor of purgatory, with stalls themed around the seven deadly sins, and the Shangri Hell stage.
It has been the scene of some of the festival's most outrageous dress - or rather undress - as partying continues to the early hours of the morning.
Check out more scenes from the Shangri-La and the rest of the fancy dress below.