A man has been charged with criminal damage after sticking a photo to a painting by John Constable.
Paul Douglas Manning, 57, was charged by the Metropolitan Police and will appear at Westminster Magistrates' Court later on Saturday.
Manning, of Kirkstone Road, Sheffield, was arrested at the National Gallery in London, after somebody glued a four-inch photograph of a young boy to The Hay Wain.
No lasting damage was done to the 1821 painting in room 34, a gallery spokeswoman said.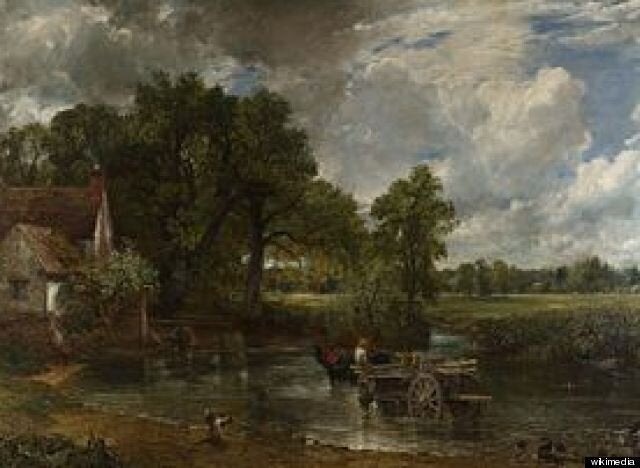 The famous painting was not damaged
The incident happened as Fathers4Justice said it was abandoning its five-year "attempted engagement with the political establishment" and called on fathers to take "independent weekly direct action" in the spirit of the Suffragettes 100 years ago.
She added that the picture was due to go back on display last night.
The Hay Wain is one of the country's most recognisable works of art.
Constable's oil painting shows an idyllic rural scene with a cart - the eponymous hay wain - in the river Stour in Suffolk.
The National Gallery spokeswoman said it would investigate the security breach but praised "the prompt action and quick thinking" of staff who intervened before any more lasting damage could be done.
Manning was remanded on bail and will next appear at Southwark Crown Court on July 12.