Will the stars align for an Oasis reunion? Stranger things have happened.
True, Liam and Noel Gallagher had a famously turbulent professional relationship throughout their 18 years at the helm of one of Britain's most successful bands.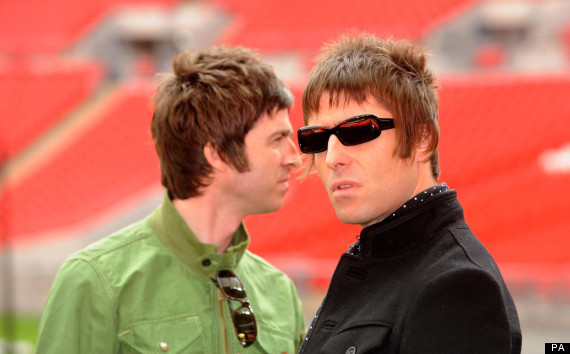 Noel and Liam Gallagher - is musical blood thicker than water?
And true, after their final showdown in 2009, backstage at a gig in Paris which then had to be cancelled, Noel confirmed that he had left the band, explaining. "I simply could not go on working with Liam a day longer."
And more practically, both have gone to have fair success with their respective musical projects, Liam continuing with the other members of Oasis under the new tag Beady Eye, and Noel with his new project Flying Birds.
But... it's generally acknowledged that the magical chemistry which saw them sell 70 million records has not been replaced, and now even Liam's hinting there may be a warming in the force.
WATCH the video above to see what he has to say on the matter.