A fresh octopus has been found dead near the top of England's highest mountain.
The pasty-white, limp carcass was discovered by a team of volunteers on a litter pick last month, reports the outdoor-focused website, Grough.
Mountain walks leader Dave Ascough, told the BBC: "My first reaction was that someone might have carried it up there, but it's quite possible a bird could have brought it up there."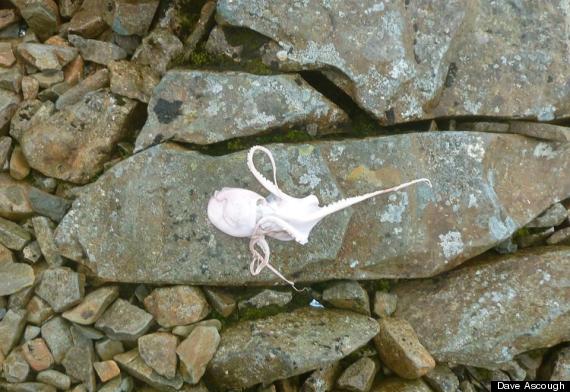 Scafell-o-pod
Scafell Pike forms part of the Three Peaks Challenge, climbing Britain's three highest mountains - with Ben Nevis in Scotland and Snowdon in Wales - in under 24 hours.
It is doubtful a cephalopod mollusc has ever successfully completed the challenge and the discovery is a reminder - if you were needing one - that octopuses are tragically ill-equipped for hiking.