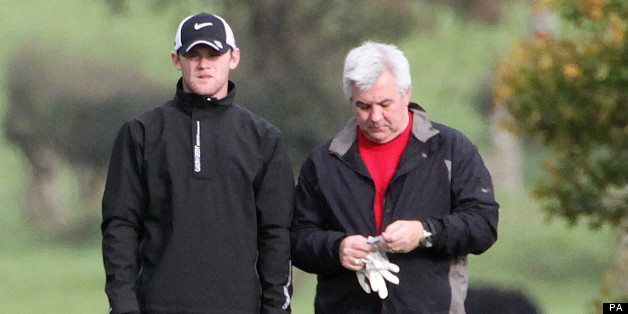 PA
Wayne Rooney's agent, Paul Stretford, will join his client for this week's meeting with new Manchester United manager David Moyes, as the player seeks clarification about his future at the club.
Former United manager Sir Alex Ferguson said Rooney had requested to leave the club for the second time in three years in May, and the 27-year-old's situation is at the top of Moyes' in-tray.
The presence of Stretford does not reflect well on Rooney, however.
In August 2004, Moyes - then Everton manager - hinted Stretford had orchestrated Rooney's £27 million transfer to Old Trafford.
"The club gave him the opportunity to come into football," Moyes said then. "I have a great relationship with Wayne. I have been in regular discussions with Wayne's advisers and we were getting closer on the new contract. [But] Wayne and his advisers have now told me their preference would be to leave. I'm so disappointed."
Stretford earned £1.5m from Rooney's move from Merseyside to Manchester.
The murkiness surrounding Stretford dates back to 2004, when the Crown Prosecution Service dropped its case against three men accused of blackmailing Stretford.
He was also fined £300,000 and given an 18-month ban - half of which was suspended - by the Football Association in 2008 over how he acquired the right to represent Rooney. Moyes will address Rooney's future this week
Some United supporters jeered Rooney towards the end of the season and Ferguson's former assistant Mike Phelan admitted the relationship could be fraught irrespective of whether Rooney stays.
"That is a difficult one," Phelan told BBC Radio 5 Live. "You can put the first one [transfer request] down to inexperience but the second one is putting yourself right out there. Somewhere down the line there will be words said, there will be meetings and they will see if it's still alive and worth going for or they'll call time on it.