The remains of a 5,000-year-old pyramid have been bulldozed by construction companies in Lima.
The ancient temple in the El Paraiso archaeological complex in central Peru was knocked down by two building companies on Saturday, Peru This Week reports.
It cites a report by archaeologist Frederic Engel, who claims the site could have required over 100,000 tons of rock to construct and was likely to have been used for religious and ritual purposes.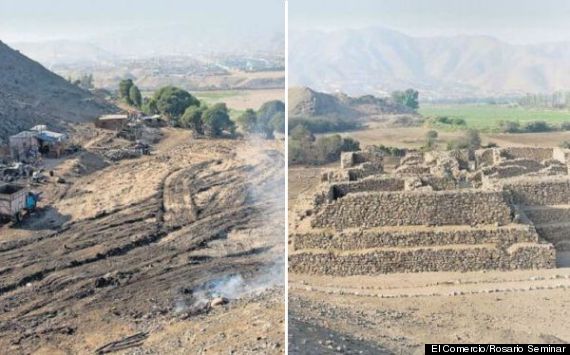 Before and after pictures of the El Paraiso archaeological complex, as provided by El Comercio/ Rosario Seminar
Archaeologist Marco Guillén Hugo, who led research and excavation at the site, said it was not the first time the firms had tried to take over the land.
"They say they are the owners, even though this land is untouchable," he told El Comercio daily newspaper.
He added the damaged caused was "irreparable".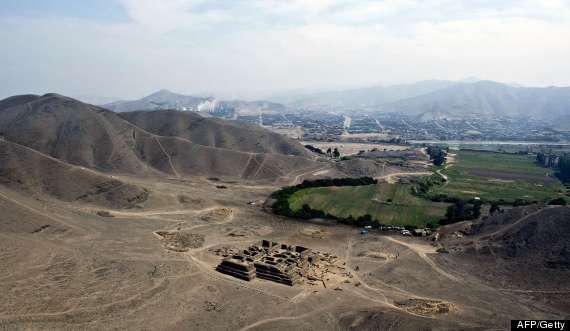 A general view of the site - before the bulldozers moved in
The 50-hectare complex was first excavated in 1965 and is located in the district of San Martin de Porres.
"They are unscrupulous land traffickers," a ministry spokesman told the Wall Street Journal.
SEE ALSO:
In February AFP reported on the discovery of a ceremonial fireplace at the site - dubbed the Temple of Fire - where shellfish, grains, flowers and fruit were burned as offerings.
Hugo told the agency: "The smoke allowed the priests to connect with the gods."