Pierce Brosnan walked his daughter Charlotte down the aisle just two weeks before she died, reports claim.
Charlotte, who passed away on 28 June following a three-year battle with ovarian cancer, married her artist boyfriend Alex Smith in secret, The Sun claims.
And Brosnan, 60, was by her side.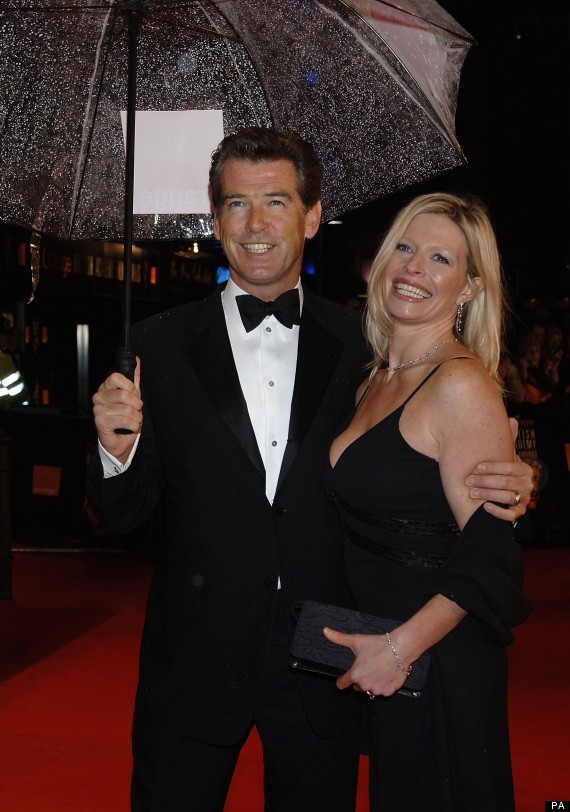 Pierce Brosnan with his daughter Charlotte
A friend of the family who attended the wedding told the paper: "It was the most moving day of my life. It wasn't a day to be sad. Alex and Pierce were smiling broadly."
James Bond star Brosnan told People.Com of his daughter's death this week in an emotional post:
"On June 28 at 2 pm my darling daughter Charlotte Emily passed on to eternal life, having succumbed to ovarian cancer. She was surrounded by her husband Alex, children Isabella and Lucas and brothers Christopher and Sean.
"Charlotte fought her cancer with grace and humanity, courage and dignity. Our hearts are heavy with the loss of our beautiful dear girl. We pray for her and that the cure for this wretched disease will be close at hand soon. We thank everyone for their heartfelt condolences."
Charlotte was 41 and lived in London with her family. Her children are 14 and 8.
This is the same disease that took the life of Pierce Brosnan's first wife Cassandra Harris in 1991, and also her grandmother.
Brosnan adopted Charlotte and her brother Christopher, the children of Cassandra, after the death of their father Dermot Harris in 1986.
READ: Piers Brosnan's recent interview on love, loss and 'emblems of the heart'