A graduate architect has come up with a radical design that would turn London's BT Tower into a pollution harvesting 'spiderweb' that turned smog into bio-fuel.
Chang-Yeob Lee envisages the skyscraper covered in a 'giant eco-catalytic converter' that traps pollutants from the capital's air.
At the same time, nano-tubes of titanium would turn carbon-dioxide into methanol and water using only the power of the sun.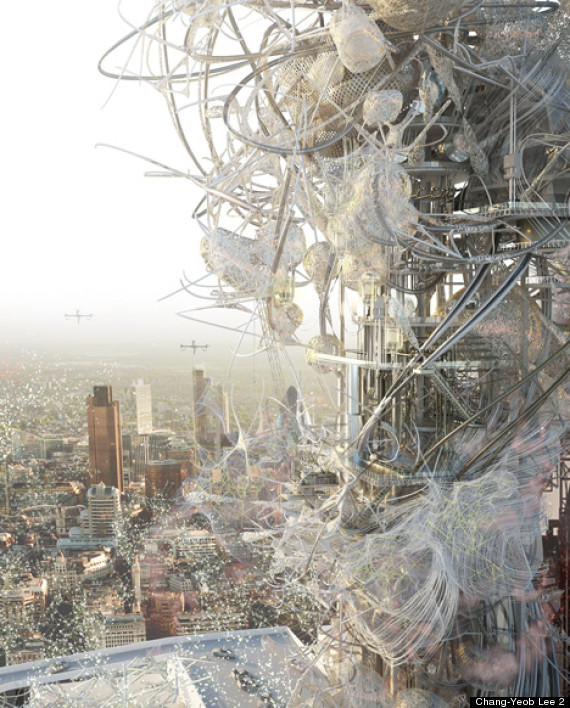 The project is catchily called 'Synth[e]tech[e]cology' and there is a very serious concern behind it.
London has some of the worst air quality in Europe and is thought to be the second biggest risk to public health in the UK after smoking.
Lee said: "The project is about a new infrastructure gathering resources from pollutants in the city atmosphere, which could be another valuable commodity in the age of depleting resources."
In order for the project to go ahead its present owners would have to vacate as the inside of the tower would house a research facility.
Lee's work reminds us of a recent design for a tower in Sweden that could turn a skyscraper into an energy producing 'Strawscraper'.
A small price to pay for clean air in the capital perhaps...
Chang-Yeob Lee's wor is part of the architecture programme Royal College of Art in London. He was one of two winners of the Sheppard Robson Student Prize for Architecture.