EDL English Defence League Northeast Spain Expat division sprang into existence on Thursday afternoon and already has 66 members.
The 'about' section reads: "Supporting the English Defence League from North-East Spain."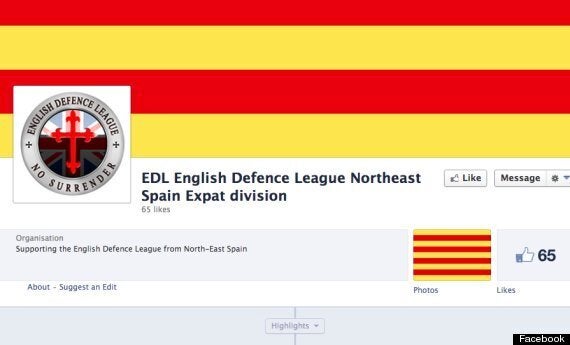 Posts on the site include:
"Do any of you thunder buckets speak spanish or just shout at the waiters loudly?"
"Let me get this straight. You are allowed to live in Spain but no foreigners are welcome in England?."