 PA
A 'big brother' approach will never be the solution to tackling extremism in this country, terrorism experts have said.
On the eighth anniversary of the July 7 bombings in London, security specialists told The Huffington Post UK that terrorism would never go away and only "better ideas" could prevent future attacks.
They painted a picture of a complex, ever-changing threat, poles apart from the black-and-white 'war on terror' of the past decade.
Today's anniversary comes as debate rages over the extent of government surveillance, fuelled by the explosive revelations about US spying, laid bare by fugitive ex-CIA analyst Edward Snowden.
David Livingstone, Associate Fellow at the Chatham House think tank, warned people would lose faith if the government began to take away their liberties.
"You have to bring the public into the debate," said
Coming years would see a permanent struggle against emerging groups around the world, rather than global 'war on terror' which could be won or lost, he believes.
"War is a very binary thing – you either win or lose – whereas terrorism, we've actually lived with the stuff for centuries.
"It's not something you can just hoist up a flag, and say: 'job done'."
52 people died in the 7/7 attacks on the tube network and a double-decker bus, and more than 770 were injured.
Eight years on, the official threat level – set by the Home Secretary - has never been lowered, and the country has again appeared to suffer from an attack by alleged Islamic extremists, with the murder of Lee Rigby in Woolwich.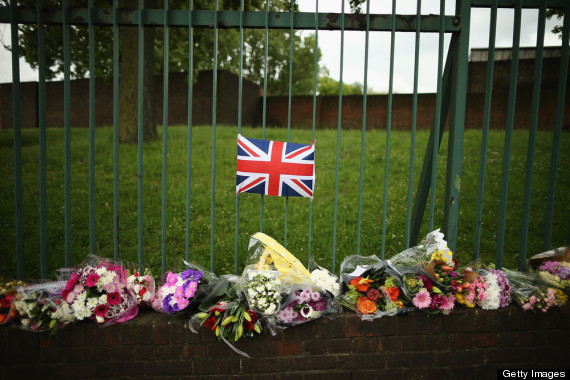 Flowers left at Woolwich Barracks in honour of Drummer Lee Rigby
"It's a good time to take stock," said Usama Hasan, a senior researcher at the Quilliam Foundation.
"July 7 was a major shock, and a major wake-up call for everyone from Britain.
"It was the first time British home-grown Islamic terrorists had struck in Britain."
They killed more people in Britain than the IRA had done in its entire bombing campaign on these shores.
The Woolwich attack in May was "very similar" in many ways to 7/7, Hasan said.
"Although the target was significantly different, they had the same kind of logic," he said.
"Obviously I hope that nothing like 7/7 happens again in this country, because it would reopen old wounds.
"But there are people who would love to reopen those old wounds."
New threats have emerged since 2005, he said, such as right-wing fanaticism of Anders Breivik, who killed 77 people in Norway in 2011.
And the number of terror plots has not dropped away, with 30 major terror attempts since 7/7.
In April, three men from Birmingham were convicted of leading a terrorist bomb plot that could have been bigger than the July 7 atrocities.
And with hundreds of British citizens fighting overseas in places like Syria, Mali and Somalia, there is a danger some could pose a threat to national security when they return home, Hasan said.
"We still have not come to the end of it," he said.
In response to the threat, even the government's Lib Dem anti terror watchdog, Lord Carlile, is in favour of the increased surveillance powers being demanded by the security services under the so-called 'snooper's charter'.
A similar debate followed the July 7 bombings, with the government trying unsuccessfully to extend the time suspects could be held without charge to 90 days.
But according to Hasan: "This idea that it's OK to take up arms against the state and their fellow citizens, the only way we can defeat it is with better ideas."
And it's there that he believes we have made progress.
"Sometimes every cloud does have silver lining.
"The fact is that July 7 did trigger a series of engagements, people coming together who may not have talked before.
"Good often comes out of evil, that's just the nature of the world."