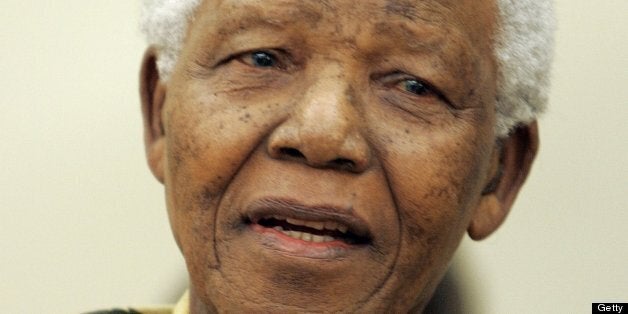 Nelson Mandela is in a "permanent vegetative state" and his family has been advised to switch off his life support machine, it has been reported.
The AFP news agency cited court documents that came to light because of a dispute over the graves of three of his children.
According to Sky News, the documents, dated June 26, said: "He is in a permanent vegetative state and is assisted in breathing by a life support machine.
"The Mandela family have been advised by the medical practitioners that his life support machine should be switched off.
"Rather than prolonging his suffering, the Mandela family is exploring this option as a very real probability."
Sixteen members of Mandela's family have claimed his grandson, Mandla Mandela, moved the bodies of three of the ex-president's children from a family graveyard.
Mandla allegedly moved the bodies of Mandela's first son Makgato, his daughter Makaziwe, who died as an infant, and his second son Madiba Thembekile, two years ago.
The former South African President's health has been failing in recent years and he was hospitalized on June 8 for what the government said was a recurring lung infection.
The South African government then he confirmed he was "critically ill", and president Jacob Zuma said doctors were "doing everything possible to get his condition to improve".