 PA
David Moyes has said Wayne Rooney will stay at Manchester United, despite handing in two transfer requests in three seasons.
Moyes, speaking at his first press conference as United manager, revealed he has spoken to Rooney this week and maintained the striker was not for sale.
"Wayne Rooney is not for sale. He's a Man United player and will remain a Man United player. I'm looking forward to working with him.
"I see a glint in his eye. He looks happy, he looks like he will knuckle down and get himself right."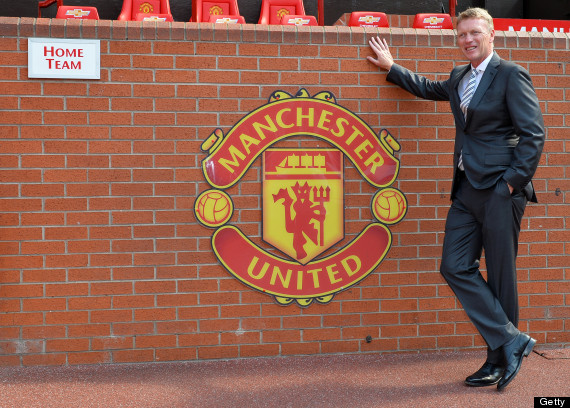 Moyes stands by the Old Trafford dugout
Asked whether Rooney has categorically said he's staying, Moyes evasively replied: "He's categorically training well."
United captain Nemanja Vidić, sat beside Moyes, added Rooney was in "best shape for five years".
After Sir Alex Ferguson's 26-and-a-half-years of unparalleled success at Old Trafford, the pressure on Moyes - a manager who has never won a major trophy - is intense.
"This club is about winning trophies and that's something I'm looking forward to doing," Moyes stated.
Moyes was called to Ferguson's house, where he expected the Scot to enquire about one of his Everton players, only to be informed he would be tasked with succeeding him.
"The first thing he said to me is 'I'm retiring and you're the next Manchester United manager'. I didn't get the chance to say yes or no," Moyes recalled.
"All I can do is what David Moyes has done before."
After being asked directly about any interest in Cristiano Ronaldo, Moyes hinted: "This club is always interested in the best players."
On transfers, Moyes admitted: "It does change as we used to shop in a different window at Everton. This club will always look to buy the best young players and a big part of my job is to bring young players through the Academy. We're looking to bring through our own players."
"I'll try but time is closing in."
The new United manager did however risk the wrath of the club's sussed supporters when he hailed the loathed Glazer family - the Reds's owners - as "fantastic", a la Ferguson.