A London gay bar is luring in drinkers with a topless mural of Prince Harry.
Visitors to Soho's Manbar are greeted by the royal's six pack and muscles – along with the news that drinks are just £2.50 before 9pm.
The image, inspired by a 2008 topless rugby game in Afghanistan, was created by artist Mike Bliss ahead of London's Gay Pride event in June.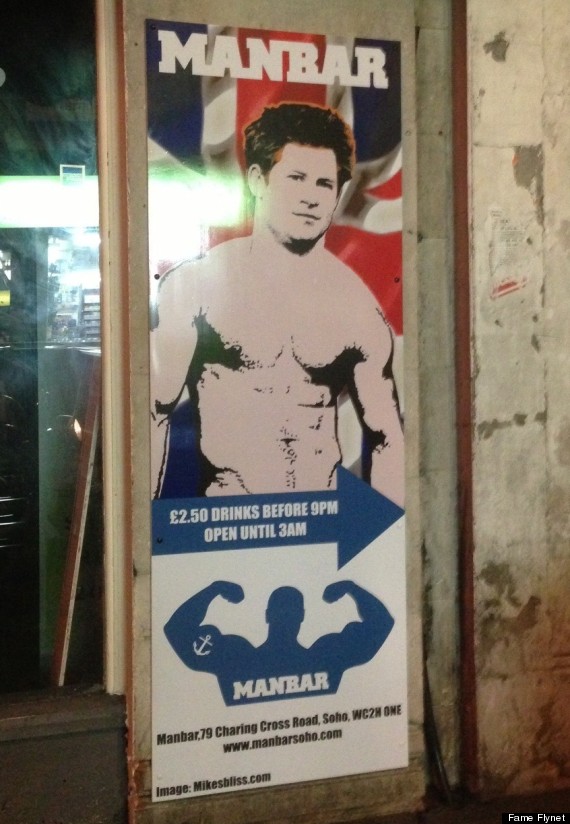 Prince Harry has been enlisted to lure drinkers into Soho's Manbar
Bar owner Chris Amos told the Huffington Post UK: "The thing about Prince Harry is he is a bit of a role model for masculinity.
"He's cheeky and fun, but he cares about people, he's responsible, healthy and works out, and that epitomises what we're about here.
"He might not be gay, but credit where credit is due."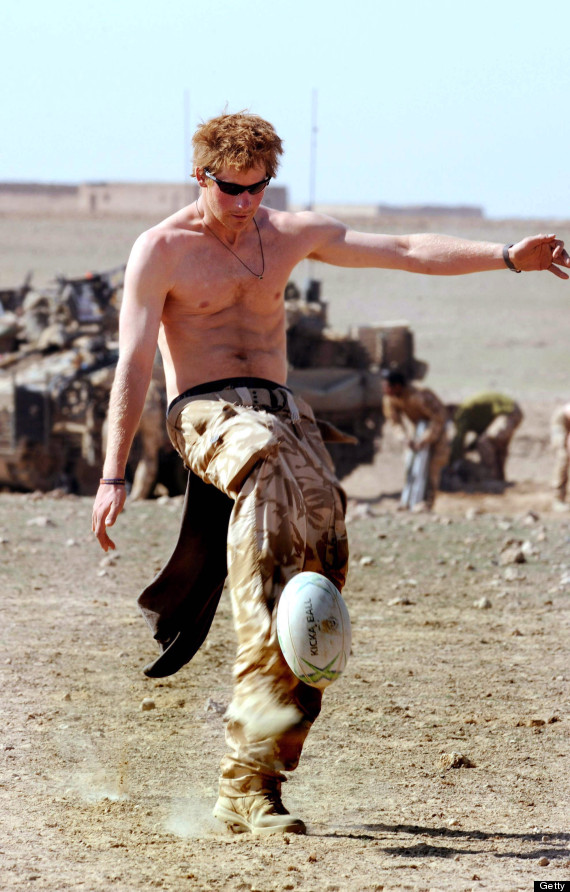 Bliss's mural was reportedly inspired by this shot of Harry playing rugby in Afghanistan in 2008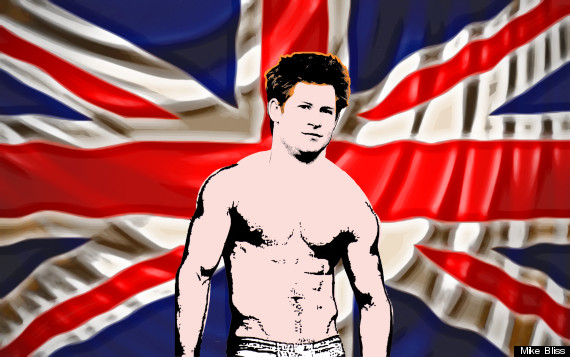 The original mural as featured inside Manbar