There's nothing like an image overhaul after a spot of bad press, isn't that right Tulisa?
The former 'X Factor' star looks more 'Glee' than 'ghetto' in a series of snaps she posted on Instagram.
Or as she likes to call it, 'ghetto geek'.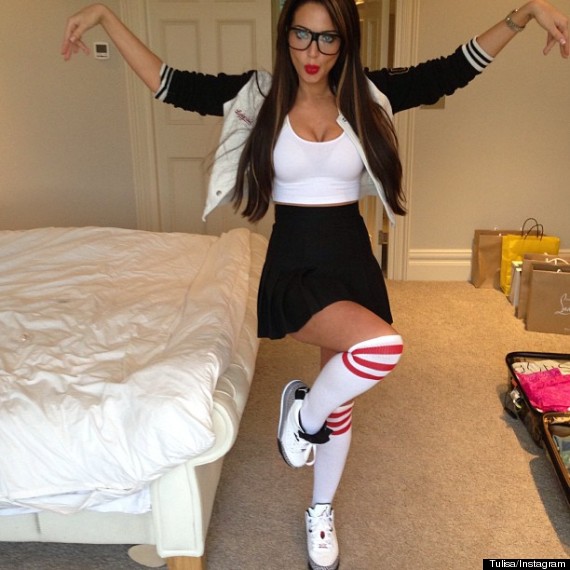 Tulisa strikes a pose
Dressed in knee-high socks, mini-skirt and geeky specs, the N-Dubz star looks a million miles away from her trackie wearing past.
The 24-year-old star captioned the pics with the message: "There is a reason behind this outfit....what could it be?Hehe#ghettogeek."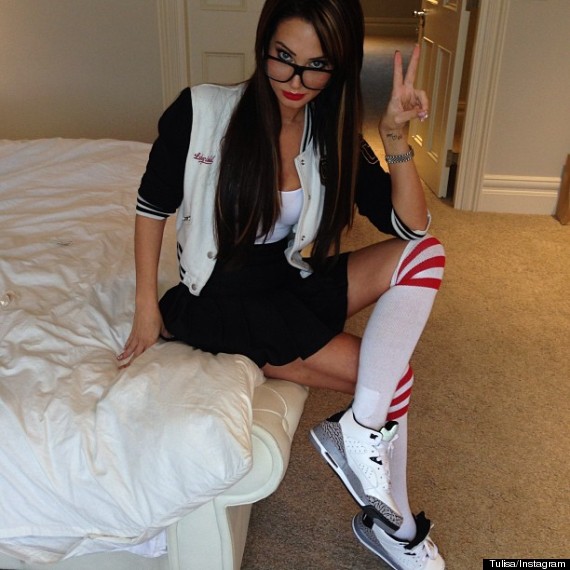 Tulisa's new look follows her arrest for suspicion of supplying class A drugs and her split with her footballer ex, Danny Simpson.
It then emerged that a film role she had been offered turned out to be a hoax.
LIKE US ON FACEBOOK | FOLLOW US ON TWITTER