Poundland has become the first retailer to stop selling controversial sky lanterns, days after one caused a huge blaze at recycling depot.
There have been calls from both top fire officers and MPs for a wholesale ban of the paper lanterns after they blamed one for causing a huge blaze which sent 100,000 tonnes of plastic up in flames at the site in Smethwick, near Birmingham.
It is not known where the sky lantern - also known as Chinese lanterns - was launched from, but Poundland said having reviewed its buying policy "in accordance to what's happening around us" it had decided to stop selling them altogether.
All lanterns have now been removed from its shelves.
West Midlands Fire and Rescue Service had 200 firefighters at the scene of the blaze, at its height, after being called to the Jayplas recycling centre on Sunday night.
The fire service's chief fire officer, Vij Randeniya, who is also president of the Chief Fire Officers Association (CFOA), praised Poundland's action saying it would increase public safety.
He has now called on other retailers to follow the company's lead, while the CFOA has called for an "urgent review" of the sale of such lanterns.
At one point the fire, which was the largest the region has ever seen, had stretched the fire service to such an extent it had just one standby crew to cover any incidents elsewhere in the West Midlands.
Firefighters finally left the site on Friday, six days after first arriving, but 11 of their colleagues were injured tackling the flames.
The severity of the blaze has prompted some MPs, including senior Liberal Democrat Tim Farron, to call on the Government for a ban.
A spokesman for Poundland said: "We constantly review our buying decisions in accordance with what's happening around us.
"After hearing the news about the fire in Smethwick we have made a decision to stop selling lanterns to our customers, and recalled all remaining stock from stores."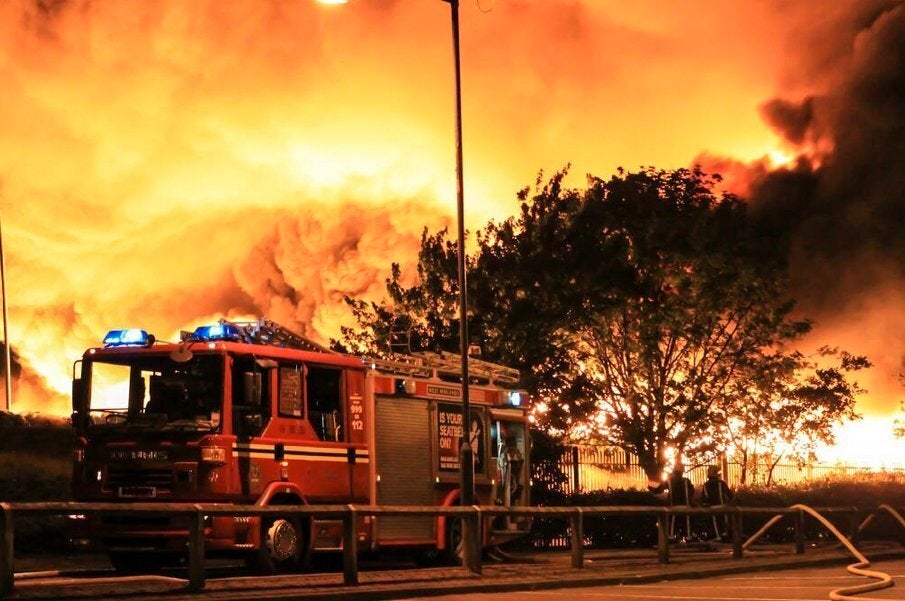 Major Fire In Smethwick, West Midlands