High school pupils from across the UK are to send their minds out of this world as they take part in the first Astrobiology Summer Academy with Nasa.
Fifteen teenagers aged between 16 and 18 will learn from the latest research about the origins and limits of life during the course hosted by the University of Edinburgh this week.
While at the academy, run by UK Centre for Astrobiology (UKCA) students will also consider the possibility of life on other worlds, learn how planets are formed and the likelihood of humans setting up bases on other planets and moons.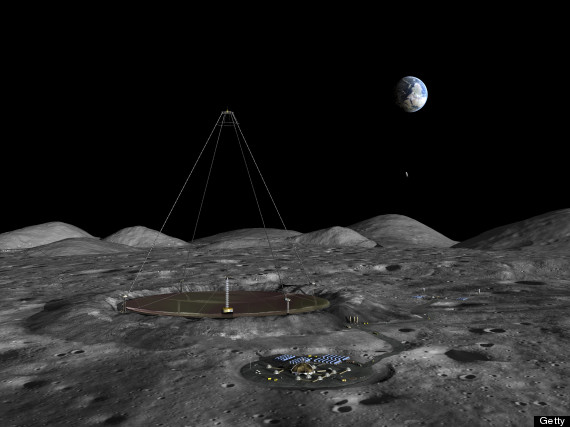 The possibility of moon-bases will form part of the teaching
As they tackle these issues they will investigate astronomy, geology, biology and other disciplines of astrobiology. The students will take part in group projects, lectures and fieldwork as they work collaboratively and use critical thinking.
Professor Charles Cockell, head of the UKCA, said: "We hope this summer school will give students a taste of how exciting science can be, especially in the context of real and important challenges, and perhaps will encourage some to consider a career in science or technology."
Ten of the participants taking part are are from the Shetland Islands where there is limited access to cutting edge science.
Matt Noel, who is organising the event, said: "This is a unique opportunity for these students to experience a range of sciences at university level, while being mentored by experts from across the UK and NASA."
Organisers hope to expand the Astrobiology Summer Academy across the UK after this summer pilot scheme. The academy has begun to work with the National Space Centre and the National Space Academy to realise this.
The first academy runs from July 7 to 13 with the support of the Royal Astronomical Society, the UK Space Agency, The Lerwick Rotary Club and Zetland Educational Trust.