Alex Salmond's Saltire photobomb has caused ripples far bigger than those that graced his patriotic flag-waving at the Wimbledon men's final on Sunday.
Many have accused the Scottish first minister of hijackingAndy Murray's stunning victory in order to further his Scottish independence agenda at David Cameron's expense.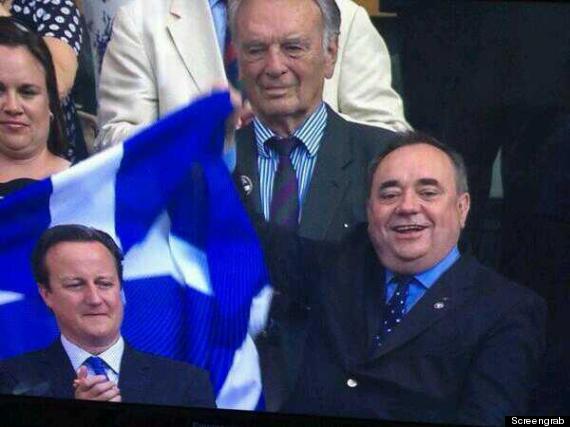 Disgrace or blown out of proportion?
Despite the fuss perhaps it wasn't a completely unexpected occurrence - there were plenty of those elsewhere around centre court.
HuffPost presents 10 things we didn't expect to see at Wimbledon...
LIKE HUFFPOST UK POLITICS ON FACEBOOK | FOLLOW US ON TWITTER