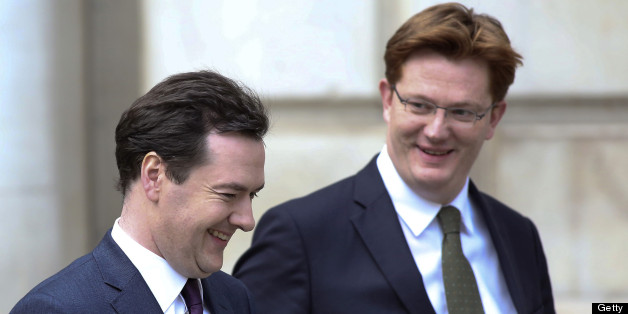 Getty
Chief Secretary to the Treasury Danny Alexander has warned that all parties will have to offer voters years more of fiscal austerity at the next election.
The LibDem minister told MPs that cuts would need to go on for two years more than the 2015/2016 spending review set out last month.
Speaking to the Treasury Select Committee, he said the UK economy would suffer if any party entered office lacking a "clear plan to deal with our public finances".
"Of course there are further decisions to be taken after the election, there are two more years on the current plan of fiscal consolidation. Effectively we have done five years' worth, there are two more years to be done," he said.
"I hope in time that all political parties will recognise that those decisions have to be made while, of course, having a debate in the election about what the precise nature of the choices you would make to meet those things."
Labour has signed up to the coalition's day-to-day spending limits for 2015/2016, but could still increase borrowing in order to spend more on infrastructure if the economy needed a further boost.
Alexander's gloomy warning comes on the day that the IMF upgraded its growth forecast for the UK from 0.7% to 0.9%, which economists dismissed as "hopeless" and a "sideshow".
Critics of the government's austerity programme argue that an alternative to the coalition's cuts agenda is still possible. TUC general secretary Frances O'Grady said: "The UK is still on course for the slowest recovery in over a century, and growth this year will still be well below the OBR's initial forecast of 2.9 per cent.
"The case for a plan B – replacing austerity with investment in infrastructure and proper employment schemes for young people – is just as strong."
Emmanouil Schizas, senior economic analyst at the Association of Chartered Certified Accountants, told the Huffington Post UK that austerity could "take a decade to complete".
This comes a month after economic analysis from the influential Institute for Financial Studies said that the UK was in for two more "austerity elections", with cuts expected to be on the agenda all the way up to 2020.