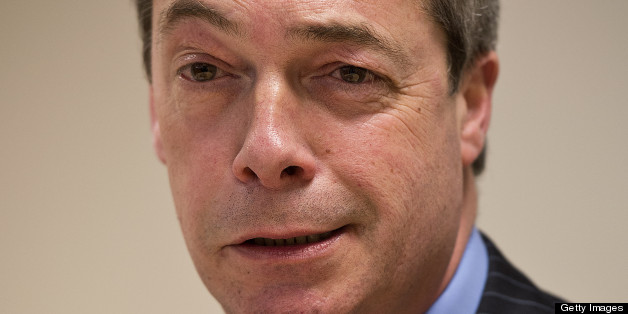 Getty Images
Ukip apparatchiks have told leader Nigel Farage to cut down his media appearances to stop the party from looking like a one-man band.
According to party treasurer Stuart Wheeler, the Ukip leader has been chastised by colleagues for his frequent media appearances, which they fear will dilute the Ukip brand.
Speaking to the New Statesman, Wheeler said party figures were "bullying" Farage into reducing his media engagements by a quarter and urging him to focus on strengthening party structures and formulating policy.
He said: "Now we're much bigger, he's got to change a bit and allow other people to do some of it. Partly so he doesn't get exhausted, although he's got more energy than anyone I've ever met, and also we don't want to be painted as a one-man band."
He added: "He's got to have some time to do other things leaders have to do. He'll drive himself into the ground if he's not careful."
Wheeler, a former Tory donor, praised a number of senior Conservative figures, including former defence secretary Liam Fox and Environment Secretary Owen Paterson, and names Eurosceptic MP Douglas Carswell and MEP Daniel Hannan as party members he wants to entice to Ukip.
"We'd love Douglas Carswell to defect. Or Dan Hannan. Those are two very good ones." He adds: "Even in Douglas Carswell's case, he might lose his seat if he defected to us, and in Dan Hannan's case, I don't know. He must be thinking about it all the time."
Last week, a YouGov poll for Queen Mary, University of London, showed that almost a fifth of Conservative Party members were considering voting for Ukip.
On Monday, Rod Richards - who was once the Tories' leader in the Welsh Assembly as a Wales Office Minister during John Major's government - announced he had joined Farage's party.