Manchester United received the usual hysterical welcome from supporters as they touched down in Asia for the first leg of their pre-season tour.
This is the eighth time United have travelled to the Far East in the last eight years, as they continue to cater for their fanatical fanbase in that corner of the globe.
Moyes has named a 19-man party for games in the Thai capital, Australia, Japan and Hong Kong before United end their tour in Sweden.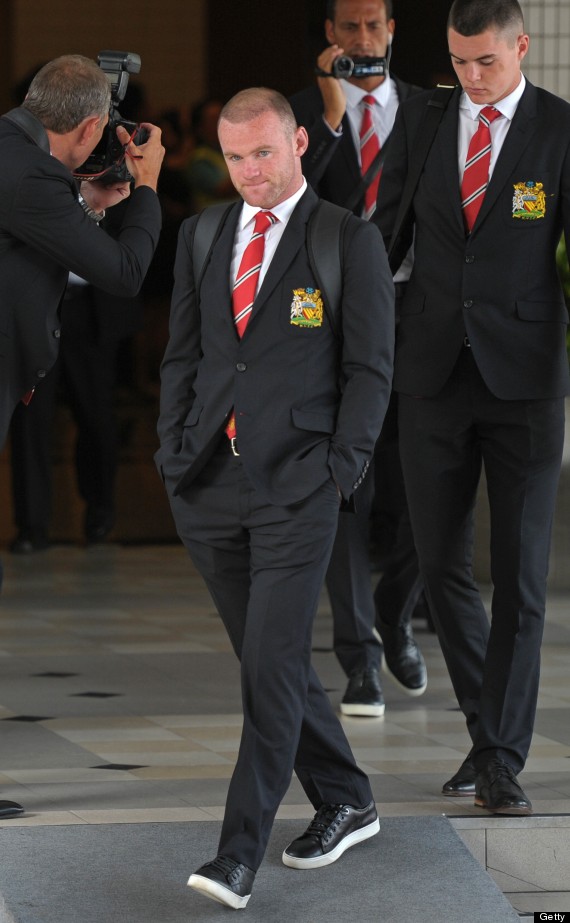 Rooney opts for some casual footwear in Bangkok
Wayne Rooney, a veteran of three visits to Asia, missed the trip last year as he enjoyed an extended break following the European Championship.
He and Danny Welbeck are the only strikers named in the squad, with Robin van Persie scheduled to link up with his teammates during the tour.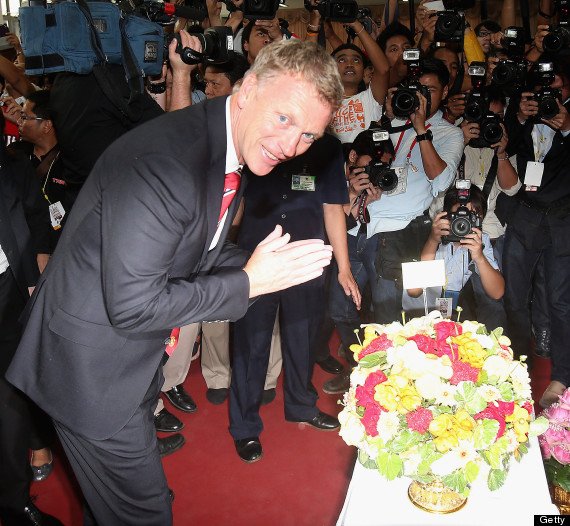 Javier Hernández has been granted additional time off after playing in the Confederations Cup while Federico Macheda, available for transfer, was left behind in Manchester.