Hall, 83, previously admitted at Preston Crown Court 14 counts of indecent assault against girls as young as nine between 1967 and 1987.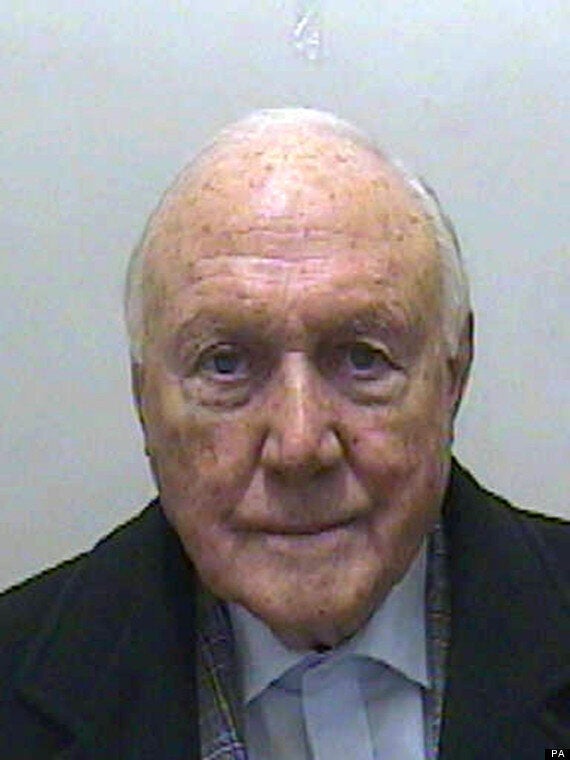 Hall was given a 15-month sentence
An AGO spokeswoman said: "Having carefully reviewed this case, the Attorney General, Dominic Grieve QC MP, has decided to refer the sentence of Stuart Hall to the Court of Appeal for review.
"The case will in due course be heard by three Court of Appeal judges who will decide whether or not the sentence is unduly lenient and whether they should increase the sentence."
Hall directly exploited his role as a popular BBC presenter to target four of his victims, while he assaulted another four on the pretence of giving elocution lessons to them at his home.
Before entering his guilty plea in April, Hall had made a public pronouncement on the steps of a court, describing all the claims against him as "cruel, pernicious and spurious".
Hall, from Wilmslow, Cheshire, was arrested and subsequently charged on December 5 last year with indecently assaulting three young girls.
More women came forward as a result of publicity and Hall was rearrested before he later admitted the sexual offences.
The length of the jail term was immediately criticised as "unduly lenient" by shadow attorney general Emily Thornberry, who urged Mr Grieve to look at the matter.
Harriet Harman, deputy leader of the Labour party, also added to calls for the sentence to be referred.
The Court of Appeal usually lists cases referred for being unduly lenient in about five to seven weeks.
The Attorney General said earlier this year that the number of sentences flagged to his office for being too lenient had surged to a record high in 2012.
The number of possibly unduly lenient sentences (ULS) drawn to the Attorney General's attention in 2012 rose to 435, from 377 in 2011 and 342 in 2010.
Of the 435 sentences sent to the Attorney General, 344 sentences were eligible for consideration.
And of these, 82 cases were heard in the Court of Appeal, with 62 offenders seeing an increase in their sentence as a result.
Emily Thornberry, shadow attorney general, said: "Labour called on the Attorney General to refer Stuart Hall's sentence to the Court of Appeal back in June and I welcome his decision to do so.
"A sentence of 15 months does not appear to reflect the gravity of his crimes, which included a sexual assault on a girl as young as nine.
"Fifteen months is substantially less than the maximum sentence that was available to the judge and it is right that it is being looked at again.
"We need to be confident that the criminal justice system takes child abuse seriously.
"Only that way will victims feel confident that they can come forward. It is now for the Court of Appeal to decide whether the sentence should be changed."