Arsène Wenger is losing his principles. Not only is he prepared to spend big money, he is prepared to spend it on Luis Suárez. And after Arsenal failed with a £30 million bid, they are now prepared to offer Liverpool £40m.
The Telegraph say the Gunners are confident a £40m fee will be enough to persuade the Reds to sell a player who they bought for £22m in January 2011.
Signing Suárez would not only go some way to making Arsenal a force to reckon with for the first time since James Blunt was number one, it would also make them unlikeable again.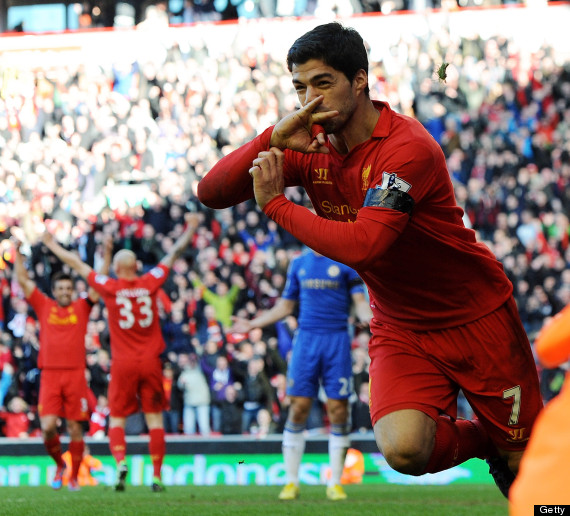 Suárez is one of the most unpopular players in English football
The last time Arsenal were unlikeable, of course, was when they actually won things.
Depending on how Arsenal fans feel about Suárez, now for some bad news/here is some bad news: Nicklas Bendtner could be marooned at the Emirates.
The Dane's prospective move to Eintracht Frankfurt is on the brink of collapsing, like the snow fortress in Inception, say the Express. Comical to think Juventus had him last season (and Nicolas Anelka).
Arsenal may also revive their interest in Geoffrey Kondogbia, prone to madden Fifa 13 gamers, who is also a target for Real Madrid, Chelsea and Manchester United, add the Mail.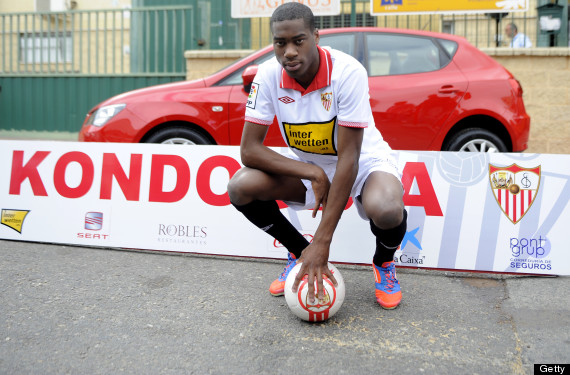 Not very good on Fifa 13
Manchester City will beat off competition from Chelsea for Stevan Jovetić, the apple in many an English club's eye.
That report from the Times comes a day after the Mirror said Jovetić was en route to City, replete with a subtle dig at Manchester United.
Wayne Rooney, experiencing more pre-season woe, still wants to leave United and is still open to joining José Mourinho's second era at Chelsea, write the Star.
Tottenham Hotspur are taking a leaf out of the Football Manager handbook by offering unloved players for a coveted player. Spurs will give Aston Villa the choice of Scott Parker, Jake Livermore, or Tom Huddlestone, along with £20m, in exchange for Christian Benteke, write the Sun.
Assou-Ekotto, for his blissful ignorance alone, must stay. This is a man who had no idea Luis Suárez had bitten Branislav Ivanović.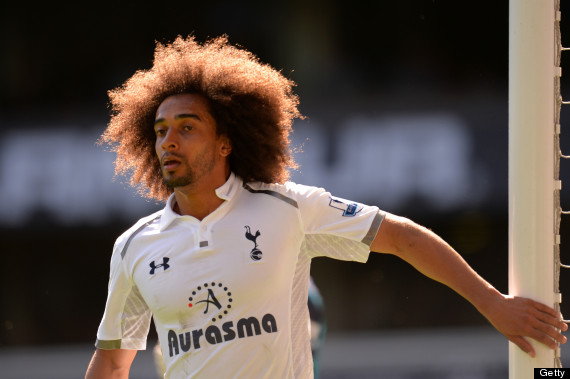 He's seen plenty kiss the badge and f**k off
Alvaro Negredo is apparently happy in Spain with Sevilla, which could scupper a move to Manchester City, claim the Mail.
Brendan's back. Rodgers says he is now focused on "marquee signings", having already added four new players to his Liverpool squad, the Indy informs.
And the Express say Sunderland have managed to sign Italian midfielder Emanuele Giaccherini for £6.8m despite Juventus' original valuation of nearly £11m.