Wayne Rooney, out of Manchester United's pre-season tour due to a hamstring injury, was supposedly in the "best shape for five years", according to Nemanja Vidić a week ago.
"Gutted to have picked up a niggling injury especially as training was going so well, heading back to Manchester to have it assessed fully but early indications are nothing to worry about," Rooney said on his Facebook page as he headed for the airport.
The irony about Vidic's quote is that, actually, Rooney wasn't in great shape five years ago.
Following the Reds' 2008 Premier League and Champions League double, Rooney got married in the summer and was photographed smoking on his Las Vegas honeymoon, which caused a minor fuss.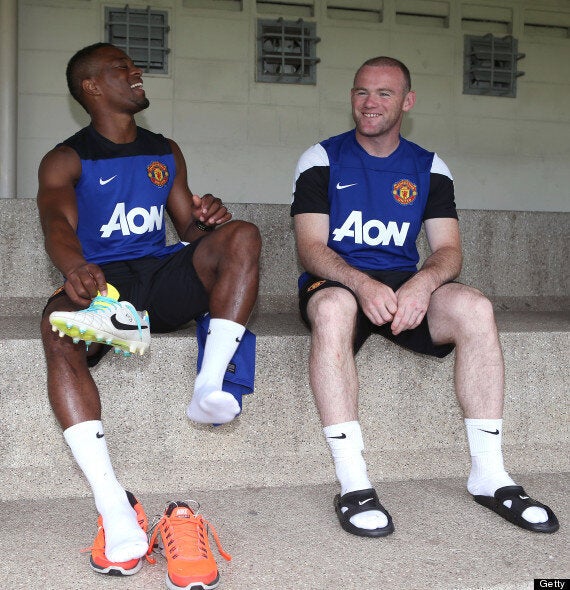 Rooney and Patrice Evra in Bangkok on Thursday
And he returned for pre-season looking lethargic. The previous year, Rooney looked promising in United's friendlies but broke his metatarsal on the opening day against Reading. Fast-forward a year and a United XI minus Ronaldo, Tévez, Hargreaves, Anderson, Nani and Park were heavily dependent on the Scouser against Newcastle United.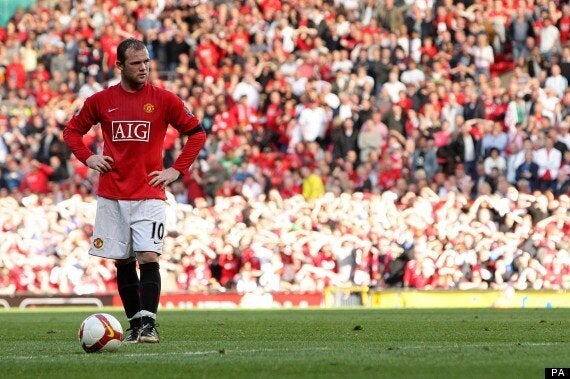 Rooney failed to galvanise United against Newcastle
In a 1-1 draw, Rooney was lethargic. Tévez and Anderson returned for the win at Portsmouth but Rooney, apart from one exceptional shot on the turn which arrowed just wide, was peripheral.
Even the Monaco sunshine could not inspire Rooney, as he - and most of United's XI - delivered a feckless performance versus the vibrant Zenit St Petersburg.
He started the next three winless fixtures against Liverpool, Villarreal and Chelsea but remained immobile and ineffective. By now, Ronaldo was back from injury and United had signed Dimitar Berbatov from Tottenham Hotspur.
Eventually, Rooney was dropped for Bolton Wanderers' visit. A 71st minute arrival at the expense of Tévez, he scored a marvellous goal to end his club drought for what was the first strike in five consecutive games.
Pre-season remains a concern with Rooney. Thrice he has returned for club duty and looked unfit, and on each occasion Sir Alex Ferguson took him out of the firing line. Omitted for games at Everton in 2010 and Fulham at Old Trafford last year, Rooney seems to commence campaigns lively or lifelessly.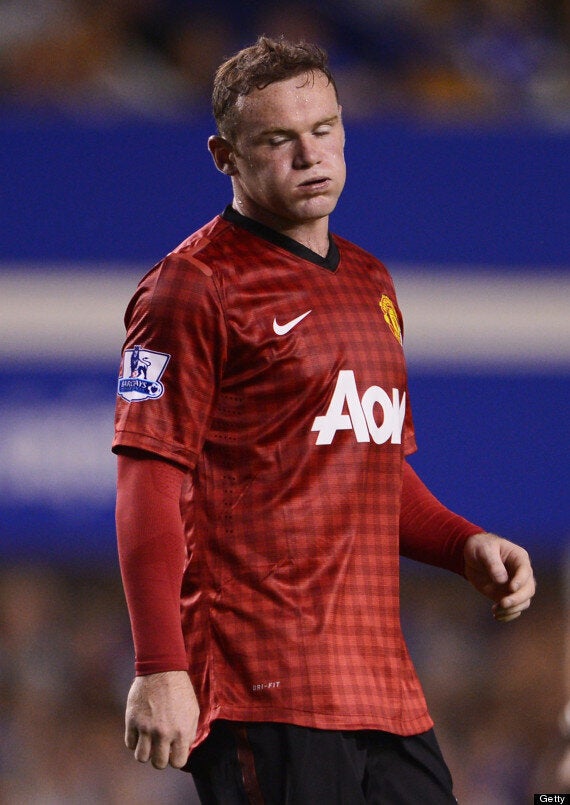 Rooney struggled at Goodison in August last year
His best goalscoring campaigns - 2009-10 and 2011-12 - were aded by prolific starts. Seven in the first eight in the former and nine in seven in the latter laid down the foundations for 34-goal terms.
United's former strength and conditioning coach, Mick Clegg, spoke unflatteringly about Rooney's gym commitment recently.
"Wayne didn't see the importance of the gym really. That's what set Cristiano Ronaldo apart," he said.
Pictured at Glastonbury two weeks ago, Rooney, pint-in-hand, drew more ire from United supporters who have grown weary with a a player described as "stocky" by Ferguson last year.
Once regarded as the "heartbeat" of the team even during Ronaldo's Old Trafford pomp, Rooney's relationship with the club's following has soured.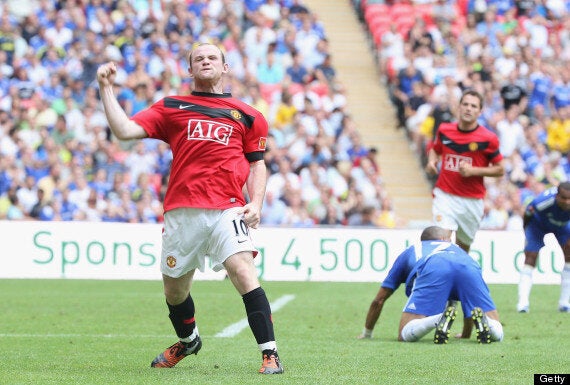 Rooney began the 2009-10 campaign superbly
He travelled to Bangkok suffering with the hamstring injury which will keep him out for a month, which suggests a desire to replicate a 2009 or 2011 August rather than a 2008 or 2010.
But for a player whose desire to leave was publicised on two separate occasions in two-and-a-half-years by his former manager, the once thick slice of slack cut Rooney's way is now wafer thin.
Popular in the Community