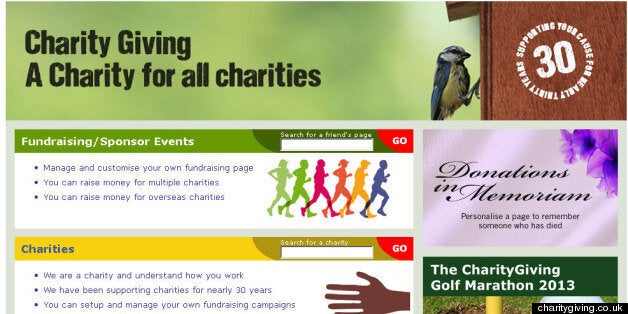 A charity fundraising website has been closed down over fears that hundreds of thousands of pounds will not be passed on to good causes.
Charitygiving.co.uk was suspended by the Charity Commission yesterday over "serious concerns about mismanagement".
The regulator said no accounts had been filed by the charity since the financial year ending April 5, 2009, and there was a shortfall of at least £250,000 between what was owed to charities from donations and the cash held by The Dove Trust, which operates Charity Giving.
Michelle Russell, head of investigations and enforcement at the Charity Commission, said: "We have taken this action because of serious concerns about the trustees' management of the fundraising portal and the charity's financial situation.
"We recognise this will cause concern among the donors and fundraisers who have collected money for the charity through the site and for the charities who are expecting to receive those funds.
"However it is now clear that the financial situation of the charity means there was no option but to suspend the online portal."
The Charity Commission appointed an independent interim manager to take control of Charity Giving last month.
The regulator said any donations made since yesterday would be returned to donors.
A statement on the fundraising website said: "We can confirm that the Charity Commission has opened a statutory inquiry into the Dove Trust, who operate the online donations portal www.charitygiving.co.uk.
"We are currently working with the Charity Commission to consider as a matter of urgency the next steps in order to protect existing funds the public has donated, and any future donations. We recognise this will cause concern among the charities and donors using the website.
"Please note the facility to create fundraising pages or receive funds has been suspended until further notice."
The website said they were unable to answer specific requests over individual fundraising pages while enquiries continued.