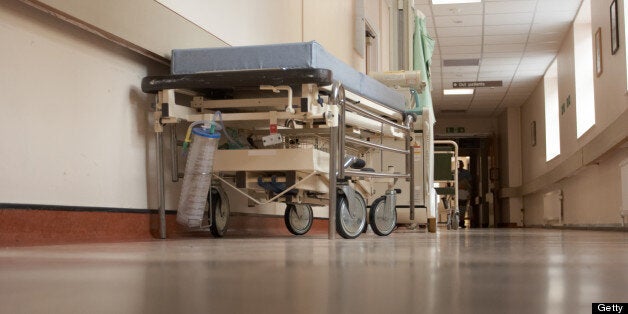 Up to 13,000 people died needlessly in just 14 hospitals since 2005, a devastating report is expected to reveal.
NHS medical director Prof Sir Bruce Keogh is set to detail failings at 14 NHS trusts in England thought to have had 'excess' death rates going back years.
He is expected to describe poor care, medical errors and management blunders, suggesting that the Stafford hospital scandal was not a one-off.
The Department of Health refused to comment on the report's findings ahead of its publication.
But it has already put Labour's shadow health secretary Andy Burnham - who was in charge of the department under the previous government - under pressure.
According to the Sunday Telegraph, the worst hospital, Basildon and Thurrock University Hospitals NHS Foundation Trust, had 1,600 more deaths than would have been expected over a seven-year period – a higher death toll than that at Mid Stafford.
Tories are likely to seize on the findings - due to be published on Tuesday - to attack Labour's handling of the health service.
Burnham was in charge of the NHS between June 2009 and May 2010.
Speaking on Sunday morning, Burnham accused the Conservatives of "diversionary tactics" and said standards in the health service "have got worse...since they came into government".
"I'm fed up of these general accusations being flung in my direction...I have accounted for my actions and I will continue to do so," the shadow health secretary told Sky News' Murnaghan programme.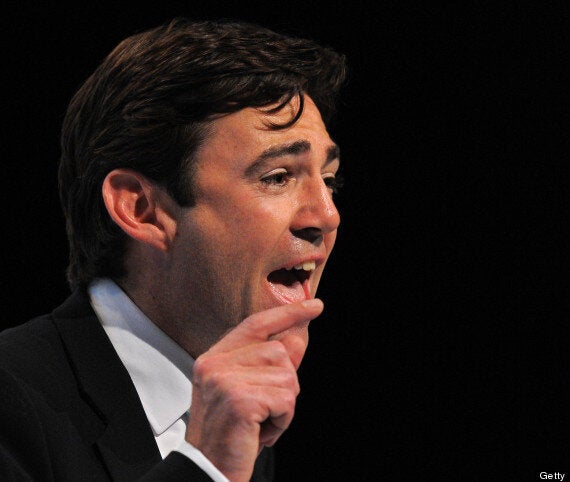 Shadow health secretary Andy Burnham has come under fire from the Tories
David Cameron commissioned the report in February after Robert Francis QC's inquiry into the Stafford scandal exposed appalling lapses in both care of patients and the regulation of hospitals.
Sir Bruce has been examining 14 hospital trusts that have been outliers on mortality indexes over the last two years.
He also examined infection levels, the number of patients suffering from preventable and potentially fatal neglect and numbers of so-called "never events", such as operations on the wrong part of the body or surgical instruments left inside a patient, the Sunday Telegraph reported.
Between them, the 14 hospitals have paid £234 million in negligence settlements in the past three years, although many of the cases will date back far longer as the legal battles often take several years, the newspaper added.
The 14 hospital trusts are: Basildon and Thurrock in Essex; United Lincolnshire; Blackpool; The Dudley Group, West Midlands; George Eliot, Warwickshire; Northern Lincolnshire and Goole; Tameside, Greater Manchester; Sherwood Forest, Nottinghamshire; Colchester, Essex; Medway, Kent; Burton, Staffordshire; North Cumbria; East Lancashire; and Buckinghamshire Healthcare.
A Department of Health spokeswoman said: "We are not prepared to speculate about the contents of Sir Bruce's review, or our response to it. We've shown consistently that we expect the NHS to be accountable where things go wrong.
"That is why the Prime Minister ordered an investigation to get to the bottom of these issues."