J-Lo, Beyonce, Nelly Furtado, Mariah Carey. They are some of the world's most iconic divas, with their names recognised all over the world.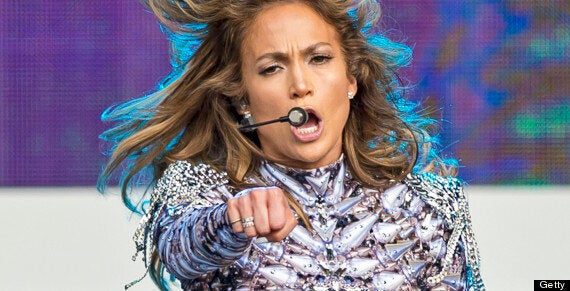 Jennifer Lopez performs on the Great Oak Stage at Hyde Park
Amongst others, Lopez apparently sang in Belarus last October – a brutal dictatorship which is suspected of torturing dissidents – and was also allegedly booked for the birthday of Russian oligarch Alexander Yelkin, but the event was cancelled after he was arrested for corruption.
J-Lo is not the first big star to make armfuls of cash to belt out a quick tune at a dictator's bash.
Mutassim Gaddafi, son of the now deposed and deceased Libyan dictator Muammar Gaddafi, reportedly sipped Cristal champagne from the bottle as he watched a private show from Beyonce on the island of St Barts.
She was paid $1m for just five songs. Her warm-up act was Usher. Beyonce later apologised and paid the fee to relief efforts in Haiti.
But what harm does it actually do? And should we expect these celebrities to be informed about who has signed the paychecks?
We should, human rights activists say. Because these stars coming to perform are not just their to give despots a good time, or even just a way to show off enormous wealth. They are part of a plan to legitimise and consolidate their power.
"That's the purpose. Afterwards, all of these regimes use pictures of these world famous stars as part of their state propaganda. That's why they pay them big dollars to do this.
"Of course, it is a kind of legitimisation, that's what they are paying the money for, the tacit approval of these stars.
"I don't know how much money these people need, they are obviously not struggling actors or singers. Do they need an extra $1m? It is very strange."
Stars often fall on the defence of ignorance. Lopez's publicist Mark Young released a statement saying that "had there been knowledge of human rights issues of any kind, Jennifer would not have attended" the performance in Turkmenistan.
Other stars have depended on the same defence. "I was naive and unaware of who I was booked to perform for," Mariah Carey said in a statement on her website during the furore over her Gadaffi performance.
"I feel horrible and embarrassed to have participated in this mess. Going forward, this is a lesson for all artists to learn from. We need to be more aware and take more responsibility regardless of who books our shows. Ultimately we as artists are to be held accountable."
Nelly Furtado offered a similar mea culpa.
But Human Rights Foundation says these excuses are not enough.
"J Lo has repeatedly mingled with and entertained some of the world's worst thugs and their cronies," HRF president Thor Halvorssen.
"The 'Jenny-from-the-block-who-doesn't-Google' clarification may be credible in one instance, but it beggars belief in light of a pattern of repeated behaviour."
"J-Lo and many in the past has pleaded ignorance about this, they say, oh no, I'm not supporting this cruel dictator. It's a very strange defence," Stroehlein told HuffPost UK. "I don't know J-Lo or her internet skills but I imagine she is capable of finding Google and typing in Turkmenistan.
"And even if she is too busy to do that, she probably has at least one or two members of staff on hand to do these things. The PR company that allows this kind of thing to happen is not doing its job very well. J-Lo has communications people who don't do a Google search?
If it's not for a moral or ethical reason, it should be be for a PR reason. This has become a disaster for these stars."
The other defence, henceforth known as 'The Sting Defence', is that playing in unsavoury places is all part of a cultural exchange, which separates art and politics.
Sting said afterwards: "The concert was organised by the president's daughter and I believe sponsored by Unicef [it wasn't].
"I am well aware of the Uzbek president's appalling reputation in the field of human rights as well as the environment.
"I made the decision to play there in spite of that. I have come to believe that cultural boycotts are not only pointless gestures, they are counter-productive, where proscribed states are further robbed of the open commerce of ideas and art and as a result become even more closed, paranoid and insular."
"Sting said it was a conscious choice, to go to a place where there's mass forced labour of children," Stroehlein said.
"We are not against cultural exchanges, but the problem is going to sing for the leadership of the authoritarian regimes, and their presence supports the regime, the film clips are used for propaganda. That was a very sad episode for Sting, it was extremely disappointing."