You may want to halt the foot about to crush that snail - after the anti-ageing fire facial, the placenta face cream and the bull sperm hair treatment - the latest to join the club of strange beauty treatments is the live snail facial.
A new facial has just launched in Japan (where else?) that involves live snails crawling all over your skin, as the mucus has a powerful mix of antioxidants, hyaluronic acid and proteins. All of which help the skin to retain moisture, soothe any inflammations and even act as an exfoliant for dead skin cells.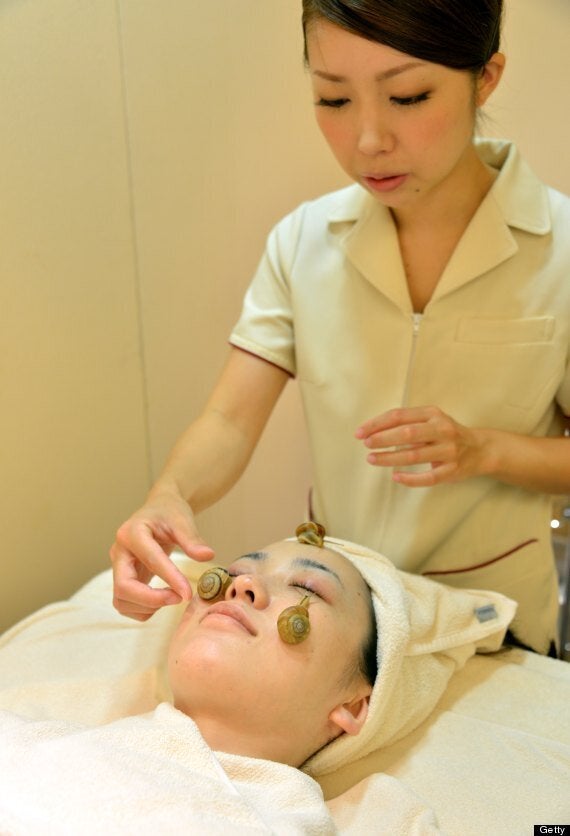 Once placed on the face, the snails are given free reign to roam on the skin. The Daily Telegraph quoted Yoko Minami, sales manager at the Clinical Salon, the flagship outlet of Ci:z.Labo, a nationwide spa operator and affiliate of Japan's biggest medical cosmetics company as saying: "This salon is the only place in Japan where you can try a live snail facial," said
"Snail slime can help the recovery of skin cells on the face, so we expect the snail facial to help heal damaged skin."
But - these snails aren't just plucked at random from the garden, they are bought from an organic farm and fed a better diet than most of us - carrots, spinach and Swiss chard. The treatment lasts 60 minutes and is called the Celebrity Escargot Course. After washing the face, a therapist places the snails on the skin and then follows with massages, electrical pulse machines and creams which have snail mucus in them.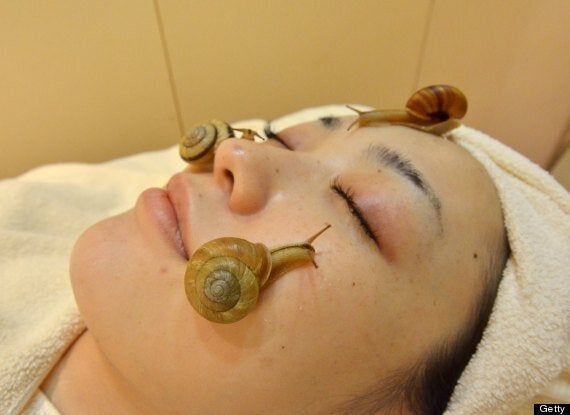 Snail creams have been popular in Korea and Japan for years - earlier this year, The Daily Mail revealed Katie Holmes apparently used snail products to improve her complexion.
These creams are already available in the western market - a cream called Elicina, which hails from Chile and is produced in Portugal, contains snails and is said to help with stretch marks and sun spots.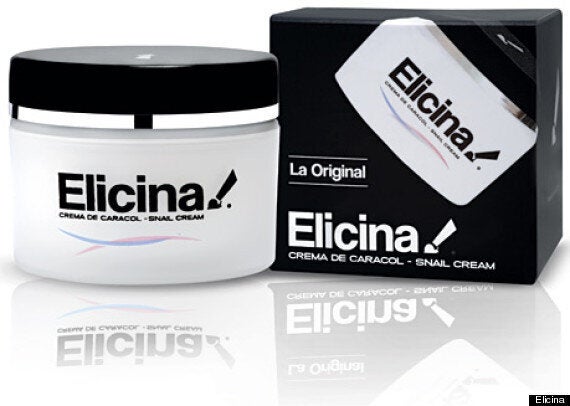 The beauty properties of snails also goes back as far as the Ancient Greeks, when Hippocrates was said to recommend crushed snails to soothe inflamed skin.
Beauty products with hyaluronic acid are increasingly popular, as it helps to hydrate the skin (it can hold up to 1,000 times its own weight in water) and is effective at easing the appearance of scars.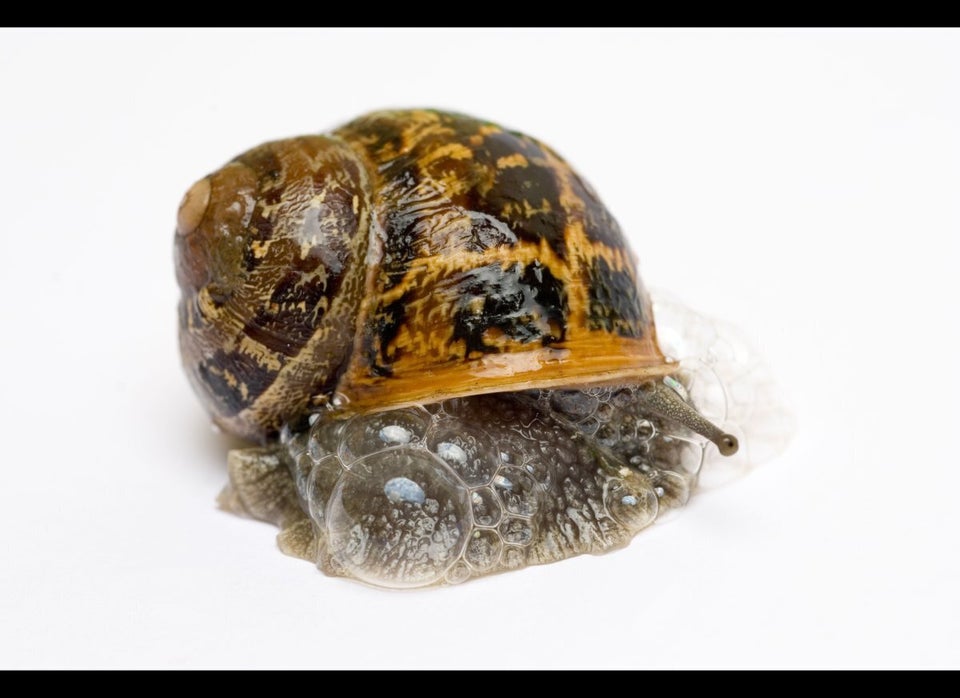 Bizarre Anti-Ageing Treatments