Thailand's most prestigious university has been forced to apologise after students painted a mural of superheroes - and included Adolf Hitler.
The giant painting was for this year's graduates of the art faculty and had "Congratulations" in large lettering above an array of comic book favourites.
However just behind Captain America is the world's most notorious dictator performing a 'sieg heil' salute.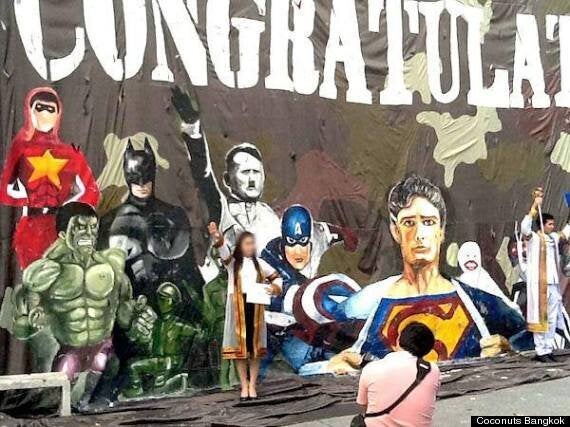 Chulalongkorn University received a complaint from the anti-semitism monitoring and Nazi hunting organisation, the Simon Wiesenthal Centre (SWC).
The mural was removed shortly after.
They added: "We have investigated the case and found that the mural was created by a group of students who were unaware of its significance, and who have now been given a verbal warning."
It would appear that there was an element of method in their madness.