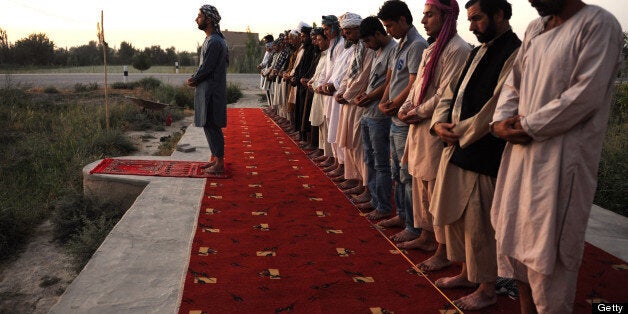 But Channel 4 chief executive David Abraham told MPs broadcasting a Muslim call to prayer does in fact fit in with the broadcaster's public service remit.
Mr Abraham told MPs: "We did do a history of Islam series last year, which was broadcast in prime time."
He said: "This idea (for the prayer) springs directly from the remit. The remit is asking us to appeal to the interest and views of a diverse society. It is our view that this is one of the things we can do to show that we are taking that remit very seriously."
He added: "I think it is a very thoughtful exercise in public broadcasting. The predominance of coverage around the Muslim community is associated with issues that are not positive. This is positive and we should be supported in that."
Channel 4 chairman Lord Burns said that the broadcasts had received "very little" negative reaction, adding that they were not "inflicted upon" viewers and that watching was "a matter of choice."
He said that the broadcast, at 3am, had attracted 186,000 viewers in a slot that was normally watched by around 35,000.
Channel 4 bosses also defended its racing coverage, after it secured a four-year deal to broadcast the Grand National, the Derby and Royal Ascot from 2013, with the BBC losing its bid to maintain the rights.
MP Philip Davies questioned whether there were enough "charismatic and entertaining people" presenting horse-racing on Channel 4.
He said that ratings for horse-racing show The Morning Line were down and added: "You wonder whether your current presenters are as entertaining as they might be."
Mr Abraham said that there had been "many supportive viewer comments out there about how our coverage has evolved in the past few months."
He added that the broadcaster was pleased with the coverage and added that many meetings were cancelled in January because of snow.
He said: "We have cast a team which we really believe in...We're very confident in our team. We're very confident in our production."
He added: "Clare Balding is widely recognised as the most knowledgeable and the most charismatic broadcaster in racing today. She is the lead broadcaster on the main event. Your point to be frank, is a very subjective one."
Mr Abraham denied that Channel 4 news had a "liberal bias", saying that it if it did regulator Ofcom would be "knocking on our door".
He dismissed suggestions that news staff should be vetted for a balance of political views, saying that they were expected to report "objectively".
Lord Burns said: "I think (presenter) Jon (Snow) would probably follow into the category that you describe of liberal bias. If you were in any doubt about that you could just follow his Twitter feed."
But he added: "I don't think that detracts at all from the way that he does his job on the screen and that he will give a huge range of people a tough time. I see no sign that he eases off on people with what you describe as a liberal bias."
Lord Burns defending paying Mr Abraham £515,000, which is higher than that of BBC director-general Lord Hall at £450,000-a-year.
He said that the pay was below that of other media organisations and "a lot less than what his predecessor received".