We've loosely known that owning pets and gardening can lift a black mood, but a new study confirms that people who garden are less likely to display signs associated with unhappiness or depression.
The poll of 1,500 UK adults for Gardeners' World magazine found that gardeners score higher than the average person on measures including how worthwhile they believe their life is and how satisfied they are with their life generally.
It found 80% of gardeners feel satisfied with their lives compared with 67% for non-gardeners, and 93% of gardeners think gardening improves their mood.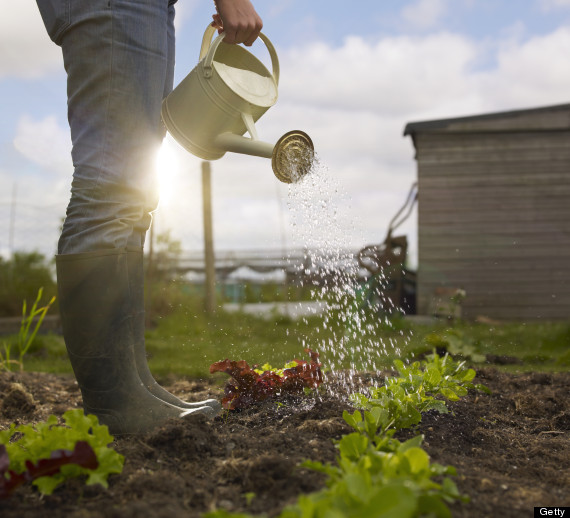 Dr Paul Zollinger-Read, Chief Medical Officer for Bupa said to HuffPost UK Lifestyle: "There's no doubt that being outside in the fresh air, being in touch with nature, feeling the seasons and watching plants grow and flower can do your mental wellbeing wonders.
"Having good mental wellbeing (or mental health) is just as vital as physical health, reducing your risk of depression or anxiety. In fact, why not prescribe gardening for depression? Doctors prescribe gym referrals; why not allotment referrals? Not only can gardening boost mental health, a good stint of digging and wedding is also great exercise."
When asked if they were happy yesterday, 80% of active people said yes compared with 57% of those who described themselves as inactive.
The most popular hobby in the UK is computing or gaming, with 52% of respondents naming it as their favourite pastime, while gardening came joint second at 43% with walking or hiking, according to the study.
Dr Sheri Jacobson, Psychotherapist & Clinical Director from Harley Therapy said: "While I haven't come across anyone claiming that gardening has single-handedly overcome their depression, as part of a wider set of tools, gardening can beneficial in the battle against depression.
"Being in the outdoors in more natural surroundings can help lift our mood as it brings a sense of simplicity and tranquility which is therapeutic for many people, and in contrast to many urban workplaces. In fact there is a growing trend for city building design to incorporate roof gardens or internal gardens, with the aim of improving the working environment for its employees.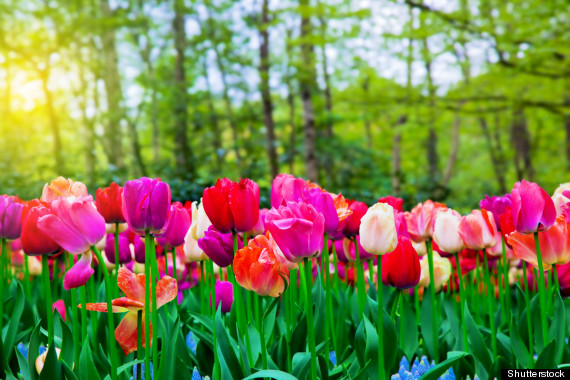 "Serotonin from the sun (when it does shine!) is reported to have mood-lifting properties. This is why sun-lamps have come to the market and many people find them beneficial for a condition known as seasonal affective disorder . Sunlight is known to affect the production of serotonin and lack of it can mean that messages between nerve cells are not being transmitted effectively, which can result in low mood. When sunlight is present, the reverse is true and mood can be elevated.
"Also, gardening entails nurturing small plants or seeds into larger plants and flowers. There is an element of care-giving and being responsible for the growth and blossoming of life. This is an activity which, similar to caring for a pet, can help with feeling worthwhile and purposeful, and thus helping to combat depression."
Professor of environment and society at the University of Essex, Jules Pretty, said: "Scientific research at a number of universities, including at the University of Essex, now clearly shows that engagement with green places is good for personal health. We also know that short-term mental health improvements are protective of long-term health benefits.
"A challenge for policymakers is that recommendations on physical activity are easily stated but rarely adopted widely as public policy. Yet those people and households with gardens will probably engage with them on a regular basis.
"Active living is more likely to be effective if physical activity becomes an inevitable part of life rather than a matter of daily choice. This could have significant long term impacts both on individual health and costs of health services."
ICM polled 1,500 UK adults online between April 18 to 25.
If you have any further questions about depression, please visit the Mind website.