A like-for-like replacement of the Trident nuclear deterrent will cost £25 billion.
Opponents argue that's a lot of money - especially in a time of austerity - to deter an enemy that no longer exists in a post-Cold War world.
So what else could be done with all that money?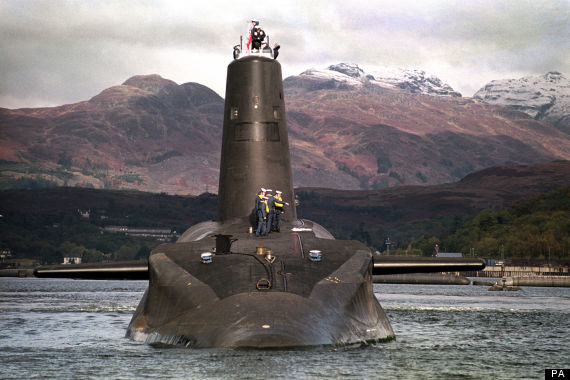 One of the four Trident nuclear submarines
Here are some alternative suggestions...
LIKE HUFFPOST UK POLITICS ON FACEBOOK | FOLLOW US ON TWITTER