Artist Olivier Ciappa revealed the muse for the drawing was Ukranian, Inna Shevchenko, who was recently granted political asylum in France.
President Francois Hollande unveiled the new stamp on Sunday after choosing the image from a shortlist.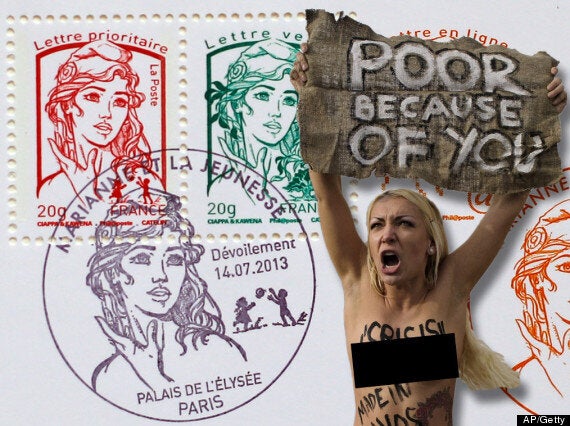 Ciappa said Marianne would definitely be a member of Femen
Marianne is the national emblem of France and represents the values of the country which have changed over time.
Originally quite a conservative figure, depictions became more aggressive after the French Revolution and many showed her as bare breasted.
Femen have gained worldwide fame for the naked protests against female oppression.
Ciappa said on Twitter the new Marienne was "a mixture of several women but especially Inna Shevchenko".
In typically Femen style, Shevchenko replied with: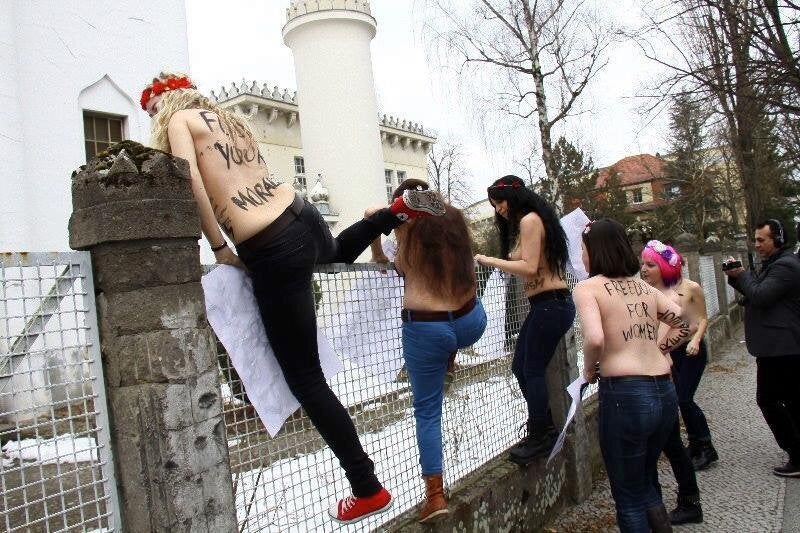 Topless Jihad Day April 4 2013
Related