A 15-year-old boy who was fatally stabbed after a fight in a park had a bright future ahead, his headteacher has said.
The teenager, named as Hassan Mahmood, by school head Sohail Aslam, died after being stabbed in a Birmingham park on Tuesday evening.
West Midlands Police believe he was killed after a fight between two groups of youths, and have arrested two 16-year-olds, a 15-year-old and a 17-year-old on suspicion of his murder.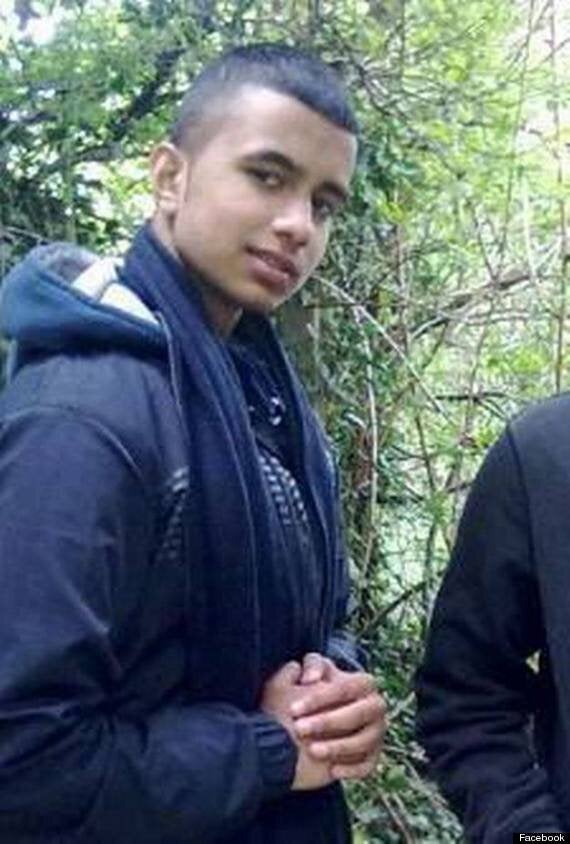 Hassan Mahmood was described as having a "bright future" by his headteacher
Meanwhile, Mr Aslam, who is headteacher of the Rightrack independent school in Saltley, Birmingham, said Hassan had only just joined the school, but settled in well.
He said: "He was a recent addition to our school.
"He had been with us six weeks but had settled very quickly and was well-liked by all the staff and students.
"He was very respectful towards everybody, we'd had no problems and he had a bright future."
He added that the teenager had been working towards his GCSEs and loved "sports and singing".
Mr Aslam said the school was considering some form of tribute to Hassan, in conjunction with the boy's family.
The attack happened in Oaklands Park off Wash Lane in the South Yardley area of the city, at about 5.55pm.
Ambulance crews called to the scene alerted the police to a stabbing, and officers arrested the four teenagers a short while later.
Hassan was rushed to hospital but, despite efforts to save him, he died, West Midlands Police said.
At the scene, a steady stream of mourners including some family members and young people came to lay flowers today.
One bunch of flowers, from his girlfriend, read: "Hassan RIP - Baby I will never forget you - best boyfriend ever.
"I love you more everyday, my soldier, your princess - Jess."
Hassan's brother and sister also arrived to tie up two star-shaped balloons at the park's gates, with the words "RIP Hassan" written in glitter. They declined to talk to the media.
At the family's terraced home just 150 yards away, the blinds were drawn shut.
A local, Bari Kadir said: "It's terrible, I can't believe it.
"There's been trouble in the park before with fights, but nothing like this.
"I stay away from there when it starts getting dark."
Meanwhile, the forensics operation which started last night continued today with police cordoning off a corner of the park and carrying out a search of the surrounding area in the hunt for vital clues.
Detective Inspector Tom Chisholm, leading the West Midlands Police investigation, said: "This was a tragic incident and our deepest condolences go out to the young man's family.
"A murder investigation was immediately launched.
"We have a team of detectives working with local officers to gain an understanding of what happened.
"We are aware that there were groups of young people in the area, some of whom may have left the scene before the police arrived.
"There is some suggestion that this was a fight which has tragically gone too far.
"I would ask that people who were in the park or anyone else with information to contact us immediately. "We are very well experienced at supporting people who are reluctant to share important information which helps solve serious crimes like this.
"If anyone finds themselves in that position I would urge them to contact me personally."
A teenage boy who saw the fight said there was a desperate attempt to save Hassan's life, after he was left fatally wounded.
The teenager, who declined to be named, said he spotted Hassan in the park.
He said: "Hassan was down the park with three other mates.
"There was a fight. He was stabbed with a huge knife and there was a lot of blood.
"And as soon as I saw that blood I just started running.
"I ran to my friend's house, and they came and put Hassan on his side, in the recovery position, wrapped his wound, and put some water on it.
"Then I had to go and tell his (Hassan's) family what had happened - I think I was the first one to tell them.
There have been tributes to the teenager on Facebook.
One read: "You honestly didn't deserve this.
"Your life has been taken away from you so soon. You were a lovely boy."
Another tribute said: "RIP my brother - I dropped in tears when I found out it was you, and in Ramadan as well."
West Midlands Police, tonight confirming the name of the victim, said that a 17-year-old boy and a 15-year-old boy had now been released without charge, while two 16-year-old boys are still being questioned on suspicion of murder.
The force added a post-mortem examination is due to be carried out on Thursday.
Comments have been disabled on this entry for legal reasons.